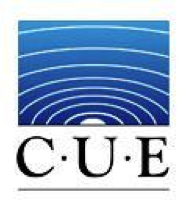 Costa Mesa, California (PRWEB) May 09, 2013
Today, Computer-Using Educators (CUE) Inc. and the California Learning Resource Network (CLRN) announced that Governor Bob Wise and Dr. Eric Mazur will provide opening keynotes for the second annual eLearning Strategies Symposium, a conference dedicated to highlighting and exploring effective strategies for online and blended education.
Former West Virginia Gov. Bob Wise is president of the Alliance for Excellent Education, a nonprofit organization that has become a national leader and a respected advocate for the Common Core State Standards, deeper learning, digital learning, adolescent literacy, and other key education policy issues.
After serving a combined twenty-four years as governor, member of the U.S. House of Representatives, and state legislator, Gov. Wise has become a popular speaker and advisor on education issues as well as an advisor to the U.S. Department of Education, White House, and key policymakers in the U.S. Congress. In 2011, Gov. Wise was named to the NonProfit Times's "Power & Influence Top 50," an annual listing of the fifty most influential executives in the nonprofit sector.
Eric Mazur is the Balkanski Professor of Physics and Applied Physics at Harvard University and Area Dean of Applied Physics. An internationally recognized scientist and researcher, he leads a vigorous research program in optical physics and supervises one of the largest research groups in the Physics Department at Harvard University.
Dr. Mazur is also a renowned educational innovator. He believes that better science education for all -- not just science majors -- is vital for continued scientific progress. An early adopter of educational technology and e-learning, Professor Mazur is a founder of Learning Catalytics, a cloud-based technology that enables instructors to engage students with authentic formative assessments in real time and rich data analytics to drive student interactions.
In his keynote, Confessions of a Converted Lecturer, Dr. Mazur will share how his teaching approach evolved after he discovered that his students were just memorizing information rather than learning and truly understanding the material.
"We're excited to hear from both Governor Wise and Professor Mazur," said CUE's Executive Director, Mike Lawrence. "Both are innovative speakers with a passion for online and blended learning, who bring important perspectives to our symposium."
Governor Wise will present the opening keynote on Friday morning, December 6th, while Dr. Mazur will provide the lunch keynote after the 2013 eLearning awards are announced. The 2nd annual eLearning Strategies Symposium Awards is being held on December 6-7, 2013 at the Hilton Costa Mesa. More information can be found at http://www.elearns.org.
About CLRN
CLRN reviews open educational resources and supplemental resources for their alignment to the Common Core and content standards. CLRN also certifies online courses to both content standards and iNACOL's Standards for Quality Online Courses. | http://www.clrn.org
About CUE
Ed Tech Professional Development is at the core of CUE's work. We are passionate believers in advancing student achievement through technology. By providing Ed Tech professional development to schools, districts, and local educators on the infusion of emerging technologies, we can help better prepare students for college and careers ahead. | http://www.cue.org