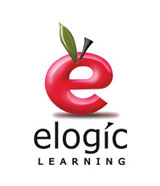 We believe that it is our responsibility give back time and money to worthy causes and eLogic is a great vehicle to do so. As eLogic benefits, so does our team and community.
Tampa, Florida (PRWEB) July 19, 2012
At eLogic Learning (eLogic), "passing the hat" means something quite different than what is traditionally thought. Each time the company creates a sale, the cow bell is rung and all of the employees at eLogic's corporate headquarters gather in a stand up meeting. An employee's name is drawn out of the "Cat-in-the Hat" hat. That employee then gets to select a charity of their choice which will receive a $100 cash contribution from eLogic. This donation helps eLogic champion the charities that the employees support and allows the team to learn more about charities or efforts that are important to coworkers. Management at eLogic believes that it helps to reinforce the concept of giving in each employee's life and what truly matters to the employee personally.
"We believe that it is our responsibility to give back time and money to worthy causes and eLogic is a great vehicle to do so. As eLogic benefits, so does our team and the community. What these organizations do changes lives and families and we want to make a difference and support our employees. Plus, we learn about so many great causes to stand behind. Volunteerism fosters the concept of teamwork and working together to have an effect outside on others," stated Mark Anderson, CEO of eLogic Learning.
Employees at eLogic Learning have selected many different charities for their contributions including the Humane Society, the Center for Battered Women, Metropolitan Ministries, Wounded Warriors and the Make-A-Wish Foundation to name a few. As Cheryl Gifford, Marketing Director at eLogic, stated, "I was the lucky winner last week and I chose the Humane Society. There are so many wonderful charities from which to select, it was difficult to make a choice. I realize that even small donations can make a big impact if enough people participate."
eLogic Learning believes that its donations program has made a difference, not only to the charity, but in the perspectives of its employees.
For more information, visit eLogic Learning's website at http://www.eLogicLearning.com.
About eLogic Learning:
eLogic Learning, headquartered in Tampa, Florida, is an award-winning industry leader in web-based learning management solutions and corporate training services. Currently, there are millions of licensed users of "eSSential," eLogic Learning's robust Learning Management System (LMS). Clients include OSI (parent of Outback Steakhouse, Bonefish Grill, etc.), Primerica, Sage Software, Vitera Healthcare, Citizens Property Insurance Corporation, Cobb Energy, the Make-A-Wish Foundation, and many others. The eSSential Platform has been independently reviewed by the ADL to be SCORM certified, ensuring their clients benefit from all SCORM functionality.
In addition to its Learning Management System, eLogic Learning develops custom eLearning content and courses as well as providing "Best of Breed" third-party courseware. eLogic Learning also offers professional services in content strategy and business process change in the development of corporate training programs. eLogic Learning offers its clients a comprehensive turnkey approach to implementing learning strategies.