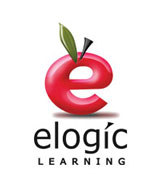 In today's market, an LMS in and of itself isn't enough. You need a system that has it all - an ecosystem. The eSSential LMS is exactly that. says Craig Weiss of eLearning 24/7. From courses to apps to a robust feature set, this platform can do it all.
Tampa, FL (PRWEB) April 16, 2013
For the 2nd consecutive year, eLogic Learning (http://www.elogiclearning.com), is pleased to announce they have been selected as one of the Top 10 Learning Management Systems by eLearning 24/7 in their annual listing of the Top 25 Learning Management Systems. eLogic moved up in the Top Ten from 2012 based on several factors including enhanced, feature rich functionality, a friendly user and administrator UI, easy advanced reporting, support excellence and overall ease of use. Each year, eLearning 24/7, an industry leading e-learning analyst, reviews the top performing Learning Management System ("LMS") providers in the industry and reports on the Top 25.
"In today's market an LMS in and of itself isn't enough. You need a system that has it all - an ecosystem. The eSSential LMS is exactly that. From courses to apps to a robust feature set, the platform can do it all. I would highly recommend this system to anyone who wants a LMS," says Craig Weiss of eLearning 24/7.
To view the article, click here: http://elearninfo247.com/2013/02/28/top-10-lmss.
"Once again, it is a great honor to be recognized by eLearning 24/7 as one of the Top Ten Learning Management System solutions. We have focused our technology and our company to deliver superior technology and service solutions with meaningful business outcomes. With the scrutiny, objectivity and independence that eLearning 24/7 applies in this review, back to back annual recognition really means something. Our process of continuous improvement to meet the ever changing industry demands backed by our service delivery is very attractive to the training community. We intend to stay true to this core value," says Mark Anderson, CEO of eLogic Learning.
About eLogic Learning:
eLogic Learning, headquartered in Tampa, Florida, is an award-winning industry leader in web-based learning management solutions and corporate training services. Currently, there are millions of licensed users of "eSSential", eLogic's Learning Management System (LMS). Clients include Bloomin' Brands, Inc. (parent of Outback Steakhouse, Bonefish Grill, etc.), Primerica, Sage Software, Vitera Healthcare, Citizens Property Insurance Corporation, Cobb Energy, the Make-A-Wish Foundation, MetLife, and many others. The eSSential Platform has been independently reviewed by the ADL to be SCORM-certified, ensuring their clients benefit from all SCORM functionality. eLogic Learning is a Microsoft Certified Partner and ISV.
In addition to its Learning Management System, eLogic Learning develops custom e-Learning content and courses as well as providing an extensive third-party courseware library. eLogic Learning also offers professional services in content strategy and business process change in the development of corporate training programs. eLogic Learning offers its clients a comprehensive turnkey approach to implementing learning strategies.
About eLearning 24/7
Craig Weiss, CEO of eLearning 24/7, is an e-learning analyst, expert, author, speaker and thought leader who has been in the industry for over 15 years. His knowledge and insight in e-learning, mobile and social learning, as well as emerging technology for e-learning, has established him as one of the key voices in online learning. Craig's forecasts in the e-learning industry since 2010 (when he launched operations) have achieved over a 90% accuracy record. Weiss is the author of E-Learning 24/7 blog and written for numerous publications around the world. He also regularly speaks at conferences, events and companies around the world. His recent presentations included speaking at EduTech in Moscow, Russia (keynote), HP (Hewlett-Packard), Pharmaceutical Institute and Learn X in Melbourne, Australia as a keynote.