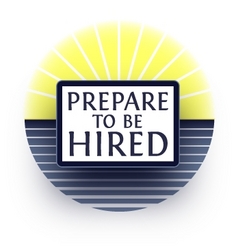 Not only has the global economic crisis dramatically affected the employment picture from a financial standpoint, but this has been coupled with a whole new set of criteria and technological methods for seeking employment and hiring employees
Chantilly, VA (PRWEB) August 31, 2009
David Muir, Jr. president of a Falls Church, Virginia-based recruiting firm specializing in information technology, sales and engineering -- today announced the launch of PrepareToBeHired.com, an advanced new employment training portal which focuses on challenges facing job seekers in the radically changing U.S. and international markets.
"Not only has the global economic crisis dramatically affected the employment picture from a financial standpoint, but this has been coupled with a whole new set of criteria and technological methods for seeking employment and hiring employees," said Muir. "It has created the perfect storm for hiring managers and candidates alike, and we hope to provide a resource that can help them navigate these challenges effectively."
PrepareToBeHired.com focuses on the complete spectrum of job-seekers: workers currently employed who are looking for new positions, workers who have been laid off, and those entering the workforce after college or re-entering after some time away from work.
Membership to the site is free and gives access to a wide range of information for job-seekers not available on most other employment portals, including such features as course outlines, study guides, and coaching videos which are promised to be engaging and designed to keep the viewer entertained, but also focused and free from 'fluff'. "Our learning content is targeted to self-motivated people, and we feel with that goal we can assume better responsibility for delivering results," Muir continued. "Many employment websites are run by people who never made a living in the employment space. All of our instructors and content developers are professional recruiters. We don't eat unless we get people work."
Members to the site can upgrade their membership to include an expanded array of services, but Muir stressed that these are very affordable and are made so because of an updated business model and technology his company is able to provide members. For instance, most employment sites which assist job seekers in creating resumes charge $500 and up. PrepareToBeHired.com teaches a "revolutionary new way of resume design developed with today's dependence on technology in the hiring process. Our fee for this additional service is only $50 a month, less than 10% of our competitors and our resume process is in tune with what hiring managers are looking for," said Muir.
About Prepare To Be Hired
Based in Chantilly, Virginia just outside Washington, D.C. and the Dulles Technology Corridor, PrepareToBeHired.com empowers their members by teaching them the strategy and science of job hunting. Their unique videos and supporting content are a blend of over 30 years of HeadHunter best practices, real world experiences and current job market research. For more information visit PrepareToBeHired.com
###