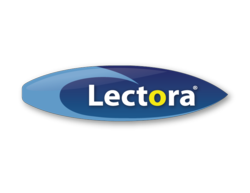 The eLearning Authoring Wrap-up highlights the best of the best so our customers can have quick access to the most recent discussions and tips for development with Lectora
Cincinnati, Ohio (PRWEB) August 31, 2011
The eLearning Authoring Wrap-up released today provides Lectora users and eLearning professionals with the top eLearning discussions, tips, blogs and more for Lectora development from Lectora users themselves. Featured on the Everything eLearning blog, the eLearning Authoring Wrap-up provides a monthly recap of all of the latest and greatest tools to create effective eLearning courses and training with Lectora, authoring software.
"The eLearning Authoring Wrap-up highlights the best of the best so our customers can have quick access to the most recent discussions and tips for development with Lectora," said Peter Bray, Chief Marketing Officer at Trivantis Corporation. "We provide a comprehensive and valuable source for development so Lectora users can spend less time searching for information and more time creating great content."
The Everything eLearning blog hosts the eLearning Authoring Wrap-up every month as a recap of all things eLearning, led by Lectora users themselves. Providing valuable content for both Lectora users and eLearning professionals in general, here are some highlights from the August eLearning Authoring Wrap-up:

Best of the Best – This section features the most popular blog posts from the Everything eLearning blog including:
o How to Create Professional Video with Camtasia, screen recording software
o How to Customize Flash Animations and Games in Lectora
o How to Create mLearning Content
o How to Customize the Table of Contents in Lectora

Tips and Tricks - Showcasing noteworthy development tips and tricks from Lectora users such as:
o Using Custom Progress Bars in Lectora
o Creating a Smart Next Button in Lectora
o Popular Lectora Linkedin discussions
o Top questions and discussions from the Lectora Community Forum

Social Media Shoutouts - See who is leading the Lectora eLearning discussion on Twitter and who to follow.
For more information about the August highlights and for the full eLearning Authoring Wrap-up, please visit: http://www.trivantis.com/blog/elearning-authoring-wrap-up.
About Lectora and Trivantis Corporation
Trivantis Corporation produces Lectora, the world's leading e-Learning software, used by most Global 2000 companies. Lectora is sold in over 70 countries and is offered in six languages. Trivantis Corporation also develops CourseMill learning management system and provides Custom Development Services. The latest release by Trivantis includes Snap! by Lectora, easy-to-use PowerPoint plug-in e-Learning software that rapidly converts PowerPoint to Flash. Headquartered in Cincinnati, Ohio, Trivantis Corporation also has offices in Boca Raton, Paris, London and Beijing. Website: Trivantis.com. Trivantis, Lectora and CourseMill are trademarks of Trivantis Corporation. Phone: 877.929.0188.
Facebook: facebook.com/Trivantis & facebook.com/SnapByLectora
Twitter: twitter.com/Lectora
Blog: trivantis.com/blog & SNAPbyLectora.com/e-Learning-blog
###