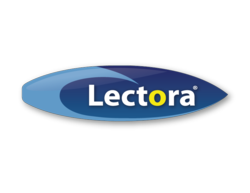 With Lectora users located in more than 70 countries, we remain dedicated to providing easy access to hands-on training all around the world
Cincinnati, OH (PRWEB) October 04, 2011
Lectora® e-Learning software releases seven new dates for international Lectora Training in Dusseldorf, Germany and Paris, France. In this hands-on training, attendees acquire the skills to develop effective e-Learning courses and training using Lectora e-Learning authoring software.
"With Lectora users located in more than 70 countries, we remain dedicated to providing easy access to hands-on training all around the world," said Tanya Seidel, VP of Product Management and Training. "Our expansion of Lectora Training locations and dates into Germany and France make it easier for our customers to get the e-Learning skills they need with additional, central locations."
Lectora Classroom Training in Europe offers detailed e-Learning training for those with all levels of experience including Lectora Fundamentals, Lectora Intermediate, Lectora Extreme and Lectora Inspire Tools Training. Attendees can choose from the following locations and dates:
November 8 – 11, 2011: Dusseldorf, Germany at Stadttor Medienhafen
November 8: Lectora Fundamentals
November 9: Lectora Intermediate
November 10: Lectora Extreme
November 11: Lectora Inspire Tools
November 14 -16, 2011: Paris, France at Rueil – Malmaison
November 14: Lectora Fundamentals
November 15: Lectora Intermediate
November 16: Lectora Inspire Tools
Lectora Fundamentals, Intermediate and Extreme Training guides Lectora users through the development process from the basics of creating a course to creating highly interactive and customized e-Learning courses and training. Lectora Tools Training instructs ways to maximize the additional software bundled in Lectora Inspire including FlypaperTM Flash content creation software, Camtasia® screen recording software and Snagit® screen capture software.
For more information about Lectora Training in Europe and other Lectora e-Learning Training options, please visit here.
About Lectora and Trivantis Corporation
Trivantis Corporation produces Lectora, the world's leading e-Learning software, used by most Global 2000 companies. Lectora is sold in over 70 countries and is offered in six languages. Trivantis Corporation also develops Snap! by Lectora, the easy-to-use PowerPoint plug-in e-Learning software that rapidly converts PowerPoint to Flash. CourseMill learning management system and Custom Development Services are also included in the Trivantis family of products. The latest release by Trivantis now includes Flypaper, the leading Flash content creation platform that empowers programmers and non-programmers alike to create, edit, share, track and reuse high-impact Flash and video content. Headquartered in Cincinnati, Ohio, Trivantis Corporation also has offices in Boca Raton, Paris, London and Beijing. Trivantis, Lectora and CourseMill are trademarks of Trivantis Corporation.
Website: http://www.Trivantis.com.
Phone: 877.929.0188.
Facebook: facebook.com/Trivantis & facebook.com/SnapByLectora
Twitter: twitter.com/lectora
Blog: trivantis.com/blog & SNAPbyLectora.com/e-Learning-blog
# # #