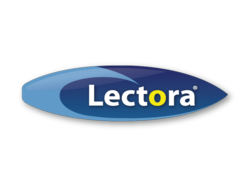 In addition to enhancing eLearning and Lectora skills, attendees also get to speak directly with eLearning experts. Our free webinars continue our commitment to making eLearning more accessible and to demonstrate the power of Lectora
Cincinnati, Ohio (PRWEB) September 15, 2011
Today Lectora eLearning authoring software releases the latest Inspiration Wednesdays webinar schedule for October, with all new hot topics including eLearning tips, tricks and insights for Lectora eLearning software as well as IBM social software. Viewers can take advantage of valuable demonstrations and information directly from the experts in these free, live sessions.
"Our October schedule features current eLearning trends and topics specifically requested by Lectora users," said Peter Bray, Chief Marketing Officer at Trivantis Corporation. "In addition to enhancing eLearning and Lectora skills, attendees also get to speak directly with eLearning experts. Our free webinars continue our commitment to making eLearning more accessible and to demonstrate the power of Lectora."
Viewers can sign up for the following free webinars in October:
October 5th - Provide Closed Captioning in Lectora
Integrate closed captioning in any Flash video contained throughout your title. Meet 508 compliance standards and customize the user experience by modifying font styles, sizes and colors in video captions.
October 19th - Utilize the Change Contents Action in Lectora
Learn to use the Change Contents actions in Lectora to make your titles more dynamic. Automatically change text, images and other media based on student interactions as well as audio and video events.
October 26th - The IBM Perspective on Social Business & Social Learning
Learn the IBM perspective on social business directly from the Worldwide Sales Manager of Social Software at IBM. See first-hand how the company is achieving success with the implementation of social and collaborative content authoring, specifically when transferring knowledge from retiring employees to others. Also gain insight into the relationship between Trivantis and IBM regarding social learning.
Inspiration Wednesdays inform and educate on recent eLearning trends, new products, informational how-to's and much more. Each session takes place on designated Wednesdays at 9 am ET and 1:30 pm ET (GMT – 5). Anyone can sign up to attend these free, live online events! Reserve your space by visiting Lectora University.
About Lectora and Trivantis Corporation
Trivantis Corporation produces Lectora, the world's leading e-Learning software, used by most Global 2000 companies. Lectora is sold in over 70 countries and is offered in six languages. Trivantis Corporation also develops CourseMill learning management system and provides Custom Development Services. The latest release by Trivantis includes Snap! by Lectora, easy-to-use PowerPoint plug-in e-Learning software that rapidly converts PowerPoint to Flash. Headquartered in Cincinnati, Ohio, Trivantis Corporation also has offices in Boca Raton, Paris, London and Beijing. Trivantis, Lectora and CourseMill are trademarks of Trivantis Corporation.
Website: Trivantis.com.
Phone: 877.929.0188.
Facebook: facebook.com/Trivantis & facebook.com/SnapByLectora
Twitter: twitter.com/Lectora
Blog: trivantis.com/blog & SNAPbyLectora.com/e-Learning-blog
###