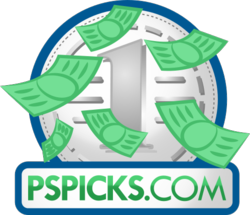 Vote for PSPicks.com
Huntington Beach, CA (PRWEB) August 17, 2012
http://www.PSPicks.com free newsletter service provides its subscribers with up to minute information and exclusive charts on cheap under-valued, hidden, and undiscovered stocks in the United States with the potential of fast gains. Investors can track and learn about new companies as well as develop their own strategies. Who's better Obama vs Romney for the stock market? How to Profit from the election.
Make 1000% Gains, join the newsletter at http://www.PSPicks now.
At PSPicks.com, we realize that a lot is at stake with this year's Presidential Election between Republican candidate Mitt Romney and our current Democratic Incumbent President Barack Obama.
While others theorize that the election outcome effecting the market is just a myth, PSPicks.com believes that the outcome of this race could significantly impact the stock market. A Republican or Democrat winner can weigh heavy on the market. Some theories suggest a bull market if a Democrat wins, while others say stocks will decline with a Democratic winner.
Historically, the presidential election has had a significant impact on the stock market. Regulatory policy and legislation passed by the white house can impact corporate profits. Industries that are heavily regulated include: health care, telecom, energy, utilities, materials, and financials. A president also sets the tone on trade and fiscal policy, which, among other factors, can influence the bond market.
S&P 500 earnings-per-share growth has been positive on average during the first year of an incumbent's term, but negative when an incumbent loses. This Index consists of 500 top U.S. companies, and it is considered a benchmark for tracking the overall stock market.
This year the U.S. presidential election and healthcare costs are the two issues most likely to affect savings and investing decisions. The global financial crisis will also be the responsibility of either party to focus on once elected. Long-term growth of any investor's portfolio may result from the fundamental strengthening of the economy.
Get rich like Mitt Romney, goto http://www.PSPicks.com and sign up.
Many analysts have suggested that if Mitt Romney wins in November, it could be a potential source of optimism for investors. It would be a welcome change in power because people are getting sick of the same old thing. Morgan Stanley chief U.S. equity strategist Adam S. Parker said in an analysis that asserts there is no other reason now to like stocks than a Romney win. Parker says that one thing that could change the tone of this market for the better would be a perceived or actual victory of Mitt Romney.
PSPicks.com wants to show you how you can profit from 2012's Presidential Election. Investors can buy options on the outcome of the election. You can buy these options at an outfit called InTrade. Intrade is an online trading exchange website. The website's members speculate on the outcomes of non-sports-related future events. You can buy contracts like, "Barack Obama to win 2012 U.S. presidential election."
Disclosure: PSPicks is not a registered investment advisor and nothing contained in any materials should be construed as a recommendation to buy or sell securities. Investors should always conduct their own due diligence with any potential investment. This press release may contain several forward-looking statements. Please read our report and visit our website for complete risks and disclosures.