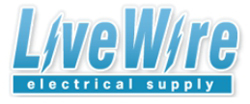 This two-peat is certainly sweet," said Adam Messner, CEO of LiveWire Electrical Supply. "We're incredibly honored to receive what is undeniably the most coveted award in the electrical supply industry
Burlingame, CA (PRWEB) September 17, 2011
San Francisco electric transformer supplier, LiveWire Electrical Supply is proud to announce that it is once again the recipient of the prestigious Best of the Best Award from The Electrical Distributor (TED), the leading magazine of the industry. The award is important for so many reasons, but particularly for three.
First, the acknowledgment comes after a thorough vetting process, which evaluates websites on rigorous criteria. Because of this reputation, the awards have, in recent years, become a way to benchmark a company's efforts against those of its peers.
Second, trust is the absolute most important element in Internet-based commerce. With identity theft and Internet crimes on the rise, electrical contractors need an online electrical supplier they can trust unequivocally. This award assures buyers that they can trust LiveWire Electrical Supply explicitly.
Third, since this is the second Best of the Best award bestowed upon LiveWire Electrical Supply for its website, it is further acknowledgement that http://www.livewiresupply.com is the industry's single best website. It provides electrical contractors and other buyers with the most thorough selection, impeccable customer service, lowest available prices and overall commitment to excellence in the industry.
"This two-peat is certainly sweet," said Adam Messner, CEO of LiveWire Electrical Supply. "We're incredibly honored to receive what is undeniably the most coveted award in the electrical supply industry. And we take the acknowledgement seriously. TED has honored us with the award, and we are committed to holding up our end of the bargain and continuing to make http://www.livewiresupply.com even better."
LiveWire Electrical Supply is located at 895 Mitten Avenue Burlingame, CA 94010. For information, about LiveWire Electrical Supply's products and services, call (800) 390-3299 or visit them online at http://www.livewiresupply.com.
About LiveWireElectical Supply
LiveWire Electrical Supply is the nation's largest wholesaler, servicing four major customer segments. They are located in Los Angeles, San Francisco and New York. LiveWire Supply carries all major electrical components, including electric transformers, at wholesale from the nation's largest distributers.
Los Angeles circuit breaker supplier, LiveWire Electrical Supply now offers new circuit breakers made by the nation's four largest brands: The Square D, General Electric, Siemens and Eaton Cutler Hammer. This makes Live Wire Electrical unique because finding all four major brands under one roof is very rare.
###