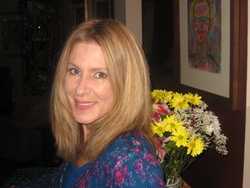 We now challenge each candidate to show us the money and develop this much needed technology.
New York (PRWEB) August 1, 2008
New York City Attorney Lisa Beth Older, Esq., through her client, is challenging Presidential Candidates John McCain and Barack Obama as to who will be the first to secure for the American people the one available penultimate energy source that can eliminate our reliance on foreign oil. The intellectual property rights are a national treasure and they are now available for sale. The battery technology owned by attorney Older's client is the answer to John McCain's promise of $300 million for the development of a new car battery technology. "This battery technology also answers Barack Obama's speeches imploring America to develop a new car battery that would rejuvenate America's economy, end the energy crisis, and provide thousands of job opportunities."
QUENSOR TM is the Quantum High Energy Density Storage or Retrieval Device that will revolutionize the way cars would be powered by a clean and cheap consumer friendly energy. This battery will help save our planet in peril and rid the need for pollutant lead batteries, oil, and carbon dioxide pollutant combustion engines, thus globally minimizing green house gases.
The question becomes "which of the two candidates has the chutzpah" to step forward, and make this urgently needed technology available to the people. This technology will place America on the map as the forerunner of renewable energy solutions, and will leave behind a global environmentally-friendly legacy for generations to come.
In an interview with Attorney Lisa Beth Older, attorney for the patent holder, Ms. Older states that her client's position is to sell this technology to America. However, in the event Senator John McCain or Senator Barack Obama, due to their own political ineptitude does not take advantage of obtaining this technology, then her client next offers any global investors, private, corporate or otherwise to be the first to benefit from this trillion dollar business opportunity, such as Japanese car manufacturers who historically have shown an interest in this technology and have a proven track record for buying significantly important intellectual property rights.
The technology is here, the timing is now, and our government needs to walk the walk and not just talk the talk. "We now challenge each candidate to show us the money and develop this much needed technology."
Attorney Lisa Beth Order's client owns the intellectual property rights to the technology QUENSOR TM. The solid-state Quensor TM has an energy density of about 1-15killowatt- hours/kilogram, which is comparable to gasoline, or more. A fundamentally new principle and a new method of manufacture are employed. If the upper limit of 15 kilowatt-hours per kilogram is assumed, a 60 pound Quensor device can supply an electric car at 50 miles per hour for 30 hours, or a total of 1500 miles on a single charge. This technology is developed by the world renowned scientist and Presidential adviser for JFK and can quickly and efficiently integrate into the American economy.
CONTACT INFORMATION:
Law Offices of Lisa Beth Older
Gateway Plaza 375 South End Avenue
Building 400, Suite 23C
New York, NY 10280
Phone: (212) 786-0901
Fax: (212) 786-3449
Email: lolder@earthlink.net
Web: http://www.lawofficesoflisabetholder.com
# # #