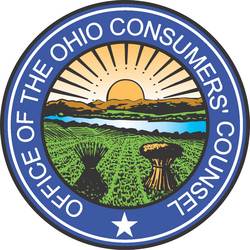 The OCC helped sharply reduce the distribution rate increases originally proposed by Duke and negotiated to provide payment assistance to as many as 10,000 residential customers who can least afford their electricity
Columbus, Ohio (Vocus) July 9, 2009
Duke Energy electric distribution rate increases will be limited and payment assistance programs will be made available for residents who need them, according to an agreement approved by state regulators today, said representatives of the Office of the Ohio Consumers' Counsel (OCC), the residential utility consumer advocate.
The Public Utilities Commission of Ohio (PUCO) approved the March 31 agreement in Duke Energy Ohio's distribution rate case today. In addition to the OCC, the PUCO staff, Duke Energy and other parties were among those signing the agreement.
"The OCC helped sharply reduce the distribution rate increases originally proposed by Duke and negotiated to provide payment assistance to as many as 10,000 residential customers who can least afford their electricity," said Consumers' Counsel Janine Migden-Ostrander. "Given these hard economic times, the OCC is working hard to limit the amount of rate increases and to provide protections for consumers."
The agreement reduces by 35 percent the annual distribution revenue increase Duke would have received, from $85.6 million in its July 2008 request to the PUCO to $55.3 million.
Distribution rates cover costs for operations and maintenance, wires, poles, meters, employee salaries and taxes. These costs represent approximately 25 percent of a residential customer's electric bill.
The agreement also provides additional benefits for residential consumers, including a commitment by Duke to provide up to $40,000 monthly for payment assistance to as many as 10,000 households with incomes at or below 200 percent of the federal poverty level and not enrolled in the Percentage of Income Payment Plan. For a family of three, the income eligibility will be $36,620 or below. Customers already enrolled in a similar payment assistance program for Duke's natural gas service will be automatically enrolled in this new electric program, while additional households will be able to sign up by contacting the utility.
The parties also agreed that Duke will not be entitled to increase rates as part of this case for costs to restore power related to Hurricane Ike. Instead, Duke will have to file a separate application with the PUCO to request the recovery of costs associated with the September 2008 windstorm. Duke will have to prove whether its storm restoration activities were prudent and the costs incurred by the company were reasonable. At such time as Duke files to recover its costs, the OCC will take action to protect residential customers. The company is seeking $31 million in storm-related costs that would be passed onto its customers.
About the Office of the Ohio Consumers' Counsel
The Office of the Ohio Consumers' Counsel (OCC), the residential utility consumer advocate, represents the interests of 4.5 million households in proceedings before state and federal regulators and in the courts. The state agency also educates consumers about electric, natural gas, telephone and water issues and resolves complaints from individuals. To receive utility information, brochures, schedule a presentation or file a utility complaint, residential consumers may call 1-877-PICKOCC (1-877-742-5622) toll free in Ohio or visit the OCC Web site at http://www.pickocc.org.
###