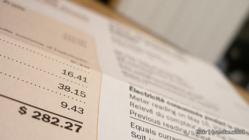 Many of the claims are shown in the report to be mischievous at best, and totally misleading at worst
(PRWEB) August 29, 2012
In Australia this year, a private company, joined forces with the Nine Network and News Limited in a very successful media campaign. Its objective, says Electricity Wizard's Alan Belkin, was to sign up Australians to get cheap electricity prices via group bargaining. Recently, the ABC Media Watch program shone its spotlight on the campaign, with some very sobering statistics.
"The campaign, timed to coincide with the introduction of the Australian Government's Carbon Tax, generated a groundswell of support from Australians, prompting many consumers to closely examine what they pay for electricity, something we have been advocating for several years" said Alan Belkin, CEO of electricity comparison service, Electricity Wizard.
"The ABC Media Watch episode, however, examined claims made by the media of electricity savings resulting from the campaign, and revealed inaccuracies by examining the fine print" said Mr Belkin. "The program revealed that many of the claims by the media to be mischievous at best, and totally misleading at worst."
Pointing out that the discounts offered only apply when locked into a fixed-three year contract, and only if bills are paid by the due date, the program reveals "We've been told by one electricity retailer that about a third of their customers usually don't pay on time. And, incidentally, the contract may be fixed, but the costs aren't."
Devoting almost 9 minutes to the segment, Media Watch took to task many of the TV and newspaper articles and headlines that both fueled the frenzy, and celebrated inflated outcomes. The big, yet simple question, it asked of claims of discounts of x%, was 'off what?'.
"Following two months of media hype surrounding this campaign, we hope the revelations on Media Watch have a calming effect, and take the need for speed out of the electricity comparison process" said Mr Belkin. "For over two years our team at Electricity Wizard has been delivering real savings to consumers by understanding their circumstances and exploring a range of electricity retailers."
> View the ABC Media Watch episode and read the transcript at http://www.abc.net.au/mediawatch/transcripts/s3566911.htm
> Learn more about how Electricity Wizard works to deliver better electricity prices
About Electricity Wizard
Electricity Wizard's mission is to provide an easy way to find a better deal in your area. Its free electricity comparison service has been used by over 50,000 Australians to compare rates and plans, and get a deal that best meets their needs.
The Australian gas and electricity market is one of the most competitive in the world - with dozens of companies, making it extremely difficult to know if you're choosing the right plan for you.
When consumers contact Electricity Wizard, one of their friendly Australian staff will assess their current rates and plan, and recommend better options for their home or business from their range of preferred partners.
Best of all, the service is completely free. To find a better deal on your energy bills, in minutes, visit electricitywizard.com.au