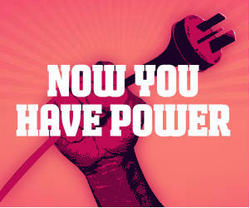 The age of being tied to a single electricity supplier is over. Powershop is the retail electricity revolution everyone has been waiting for since the electricity market was deregulated
Auckland (PRWEB) April 29, 2009
Powershop is a new website that is dramatically transforming the way New Zealanders can buy their electricity on an ongoing basis.
"For the first time consumers can purchase their electricity in a similar way to how they buy groceries. Powershop offers real choice and the ability to compare products, just as you would in a supermarket. You can purchase and compare electricity products from different electricity suppliers without having to worry about switching between them because you are buying your power through Powershop," according to Mr Ari Sargent , Powershop Chief Executive.
The majority of New Zealanders are paying more for their electricity than they need to. Powershop offers an easy way to access and compare electricity product suppliers and all their available products on a single website.
The website also provides tools for the consumer to actively monitor and manage their power by seeing how much they use and when their usage is at its peak. This allows users to take measures to reduce their power usage and see the results instantly.
Powershop customers can buy power for winter in advance to help manage higher power costs during that time of year. In addition, they will be able to take advantage of special offers that will arise from having a competitive electricity market place.
Another advantage of the Powershop website is that customers pay for electricity as they go which means they always know how much they are using and there are no unexpected high bills at the end of the month. If customers forget to top up their power, Powershop automatically tops it up using the customer's preferred electricity product supplier and payment method.
"The age of being tied to a single electricity supplier is over. Powershop is the retail electricity revolution everyone has been waiting for since the electricity market was deregulated," according to Mr Ari Sargent
The revolutionary new website will also create opportunities for companies outside the power industry to start selling power. This will further increase the competitiveness of the electricity market.
The Internet has dramatically transformed the way consumers shop for everything from music to flights and Powershop is now harnessing the power of online shopping to radically transform the electricity market. Powershop is giving the power back to the people.
To find out more about how Powershop works and to watch the online demonstration visit http://www.powershop.co.nz
###