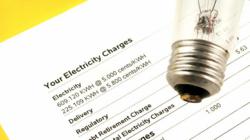 At the very least, the senate inquiry needs to implement recommendations that make state governments accountable for their energy supply spending decisions
Melbourne, Australia (PRWEB) October 02, 2012
As the latest electricity supply bills begin to arrive, the first since the introduction of the controversial Carbon Tax in July 2012, Electricity Wizard CEO, Alan Belkin, has again called for an overhaul of the Australia's energy supply systems. The influential consumer advocacy group, Choice, has now joined the call.
There is currently a Senate inquiry into electrical prices, with a range of reforms on the table, but, says Mr Belkin, the key factor in getting better electricity prices for consumers lies with taking governments out of the equation.
"We need to get the governments out of electricity supply, or put in a regulatory framework that is transparent, and freely available to the public so that we can see exactly where the money is going" said Mr Belkin in an interview this week. 
"At the very least, the senate inquiry needs to implement recommendations that make state governments accountable for their energy supply spending decisions, including infrastructure costs and transparent tender processes."
Mr Belkin believes that the lack of accountability by state owned networks is 'jaw-dropping'.
"These are networks that have multi-billion dollar spends, and until they are called to account for this expenditure to the people who foot the bill - the public - we will continue to suffer the effects of exorbitant spending" explained Mr Belkin.
In an interview outside the Senate inquiry, Matt Levey, head of Choice, voiced a similar view, saying "One of the reasons why electricity prices have gotten so out of control is that no one's put up their hand to own it. It sits in this grey area between state and federal governments."
The introduction of the Carbon Tax fueled media speculation on increasing prices, however it has subsequently be shown that its effect has been minimal, less than 10 percent. Electricity retailers, the ones who send out the bills, have borne the brunt of public complaints, but, Mr Belkin says, they are not wholly to blame.
"The major contributors to rising electricity prices in Australia are infrastructure costs passed on by the government-run networks, and green-schemes imposed by the governments" said Mr Belkin. "Privatizing the networks will lead to price competitiveness - something that is not possible while governments run the system."
Right now, the only option that consumers have is to be vigilant in comparing the different retailers costs, and Electricity Wizard offers this as a free services at ElectricityWizard.com.au
About Electricity Wizard
Electricity Wizard's mission is to provide an easy way to find a better deal in your area. Its free electricity price comparison service has been used by over 50,000 Australians to compare rates and plans, and get a deal that best meets their needs.
The Australian gas and electricity market is one of the most competitive in the world - with dozens of companies, making it extremely difficult to know if you're choosing the right plan for you.
When consumers contact Electricity Wizard, one of their friendly Australian staff will assess their current rates and plan, and recommend better options for their home or business from their range of preferred partners.
Best of all, the service is completely free. To find a better deal on your energy bills, in minutes, visit electricitywizard.com.au