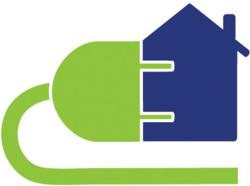 New Hampshire residents want to save every penny they can, and, honestly, some people have issues with their utility and are happy to have an alternative.
Manchester, NH (PRWEB) October 02, 2012
When the veteran energy managers at Freedom Energy Logistics launched Resident Power, "lower cost electricity supply for the little guy," in 2011, they hoped to enroll 1000 customers by spring and perhaps another 4000 by its first anniversary. Instead, Resident Power (RP) hit both goals long ahead of expectations. The company's first customers won't renew their annual contracts until November, and already they are more than 10,000 customers strong.
"The response has been fantastic," says Bart Fromuth, Managing Director of RP and Vice President of Business Operations for sister company Freedom Energy Logistics (FEL). "New Hampshire residents want to save every penny they can, and, honestly, some people have issues with their utility and are happy to have an alternative."
Resident Power helps residents and small businesses save money on their electricity bills by building relationships with suppliers who sell their electricity at prices lower than PSNH. "Basically, we take large groups of small household and business accounts and pool them together for pricing with our supply partners. Our partners love it because, to them, it is as if they are pricing one large account and they get to avoid the hassles and costs of customer acquisition. Our customers love it because they get low group pricing they can't find anywhere else," says Fromuth.
"Most of our contracts run for one year; however, we do offer alternatives for those customers that cannot commit to 12 months. Apartments and leaseholders, for instance, find it difficult to fulfill a 12 month contract, so we offer them more flexible month to month arrangements.
"Now that the mystery has been taken out of the process and folks realize that their power won't go out, and the utility won't treat them poorly for switching, we think people will feel much more comfortable telling their friends about us.
"With 10,000 experienced and confident customers under our belt, 2013 should be a big year for Resident Power."
Resident Power is a sister company to Manchester, NH's Freedom Energy Logistics (FEL Power). FEL has been offering electricity supply alternatives to large end users in New England since energy markets first opened in the early 2000s. Its diverse accounts include The Union Leader newspaper and Saint Anselm College in New Hampshire, Whole Foods in Massachusetts, Westerly Hospital in Rhode Island, the Connecticut Retail Merchants Association, and the Port of Eastport and Fairchild Semiconductor in Maine.
Learn how Resident Power can lower your electricity bill or sign up for savings by going to http://www.residentpower.com.
Resident Power (residentpower.com) is a member of the Manchester, NH-based Freedom Energy Logistics (felpower.com) family of companies, recently listed in the "Top 10 to Watch" by Business NH Magazine. The company's management has nearly 100 years of energy market experience and was the first energy company to use competitive markets to help New England large electricity users save millions of dollars on electricity bills. FEL is widely recognized for its energy leadership, market intelligence and informational transparency. Resident Power is a member of the Better Business Bureau.