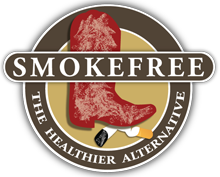 The leading E Cigarette India Company has launched a hot new retail store in the Centre Stage Mall located in Noida, Sec-18 to showcase its smokefree electronic cigarettes on a wider basis.
Delhi/NCR (PRWEB) March 22, 2012
The leading E Cigarette Company, India inaugurated its hot new retail outlet at Center Stage Mall, NOIDA Sector-18 to showcase, all the products that they have come up with since the time they came into existence. The storre is an approach from their side to display all their products on a wider basis. The store will be representing all the products by SMOKEFREE to the customers and will also serve the interest of local people who are not active on the internet. This new mortar-brick store will help the company in reaching even those people who are not members of its online shopping group. This is the first ever expansion of the one year old E Cigarette India company. The success rate of the business house can be well comprehended by its growing popularity among people who wants to quit smoking.
SMOKEFREE continues to build on its exponential growth which the company has been experieniring over the last 1 year. In addition to supporting the existing clients, the electronic cigarette manufacturing and distributing company has catered its services to 5000 new clients in 2011 and an additional number of clients were added in early 2012.
"Local reach plays a crucial role to our marketing mix. We were impressed with our sales in the year 2011. Our capabilities and credentials as well as our track record of success for the other local clients can be best reached by our latest retail store in the famous Center Stage Mall. We look forward to realize the same great results for our network with our new partnership," says Abhinav Girdhar, Head of SMOKEFREE.
"Our success can be tied back to our vision—increasing the fund ability and performance of our E Cigarette which is the healthiest option for smokers," says Shilpa Arora, Head Customer Care at SMOKEFREE. "It has allowed us to be nimble and adapt in the ever-evolving technically advanced environment," adds Shagun Gupta, Head of Social Media Marketing at SMOKEFREE.
About The Company
As a leading Electronic Cigarette brand in India, SMOKEFREE is amongst the earliest companies to pioneer the E Cigarette concept in the country. They are the pioneers of innovative electronic smoking product that are more commonly known as Electric Cigarettes, or E-cigarettes. The Company was established in 2011 and has invested heavily on R&D in order to bring to the market the most innovative range of electronic smoking (electronic cigarettes) products. The company continues to pride itself on consistently delivering the highest quality products and the most authentic e-cigarette smoking experience.