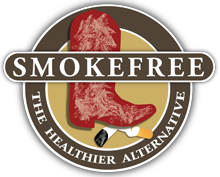 grab a chance to win Rs 2.5 Lacs cash.
Delhi/NCR (PRWEB) March 23, 2012
SMOKEFREE India's #1, Electronic Cigarette Company has just launched a viral video contest and any SMOKEFREE enthusiast can become a part of it. Create a video using any SMOKEFREE product, upload it on YouTube, send the link to sales(at)smokefree(dot)in and grab a chance to win Rs 2.5 Lacs cash.
All one needs to do is follow the below mentioned steps:
1. Videos may be produced in any style i.e. a normal motion picture video or an animated video. The objective is to obtain as many views as possible and for the video to "go viral."
2. Try to keep the length of video under 2 Minutes.
3. The contestant is 100% responsible for all production costs of their video.
4. All submissions will become the property of Sponsor. Contestant waives all rights, including any moral rights, in and to the submission.
5. Any submission deemed inappropriate or unsuitable, in Sponsor's sole discretion, will be disqualified.
6. The submission must be the original work of the Contestant.
7. The submission must be uploaded in accordance with the specifications set forth in the contest rules as displayed on the website.
Videos will be accepted till 24th April, 2012 and the winners will be announced on 24th May, 2012.
Submit the video and grab a chance to win:
First Prize: Rs. 2.5 Lacs
Second Prize: Apple i Pad
Third Prize: SMOKEFREE Deluxe Kit and 10*Cartridge Boxes
About SMOKEFREE, India's #1 Electronic Cigarette Company
SMOKEFREE is a Registered Trademark of AS SMOKEFREE Electronic Cigarette Pvt. Ltd. with Registered Office in New Delhi. SMOKEFREE are the pioneers of innovative electronic smoking products that are more commonly known as Electric Cigarettes, or E-cigarettes. The Company was established in 2011 and has invested heavily in R&D in order to bring to the market the most innovative range of electronic smoking (electronic cigarettes) products. SMOKEFREE products are completely non-flammable and use state of the art sophisticated micro-electronics. The management of SMOKEFREE have a vision of offering smokers a real life usable alternative to traditional cigarettes and help them quit Smoking Eventually.