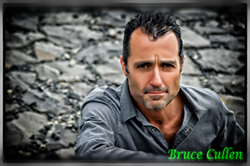 The electronic dance music scene should be prepared for much more massive music.
Parker, CO (PRWEB) April 24, 2013
Bruce Cullen continues to rock the global electronic dance music scene with one release after another. This time the anticipated Bruce Cullen remix, 'Airscape - Welcome Home', will be released officially on May 6th, 2013, on the globally recognized Black Hole Recordings.
Bruce Cullen recently released both '1492' and 'Princess Bay' in the last quarter of 2012. Black Hole Recordings, originally founded by Tiesto, signed both tracks, one under In Trance We Trust (ITWT) and the other under Black Hole Recordings. With the anticipated comeback of Airscape, and a planned album release slated for autumn 2013, this spring, "the electronic dance music scene should be prepared for much more massive music," says Bruce. With the anticipated release of Bruce's remix on May 6th, 2013, his fans around the world can view the YouTube teaser now. Much more information can be found on the newly relaunched website Electronic Dance Producer Bruce Cullen.
With huge support for Bruce's track coming in early from the likes of electronic dance music veterans Cor Fijneman, "Great remix for the new Airscape track, Full support!", and past support from Pedro Del Mar, M.I.K.E., Markus Schulz, Bobina, Solarstone, Paul van Dyk, Armin van Buuren and many more, expect to feel the ground grove just a bit more this May 6 and into the summer.
Bruce Cullen has mesmerized the EDM scene at the Loveparade in Germany in front of 1.4 million, has played in front of audiences in Colorado Springs, and at the famous 'The Church' nightclub in Denver Colorado, his audience covers the globe. Like Bruce Cullen on Facebook.
If you crave a different type of dance music then this is your guy. Bruce Cullen has picked apart his sounds traveling around the globe, spending a great deal of time in Holland, Poland and Germany. With his main footing in The United States, the place he calls home is The Mile High City, Denver, Colorado.
Continuing to deliver exceptional talent in productions of dance music, Bruce Cullen aims to please. He also is currently working on a Hollywood motion picture project with a theme around the secret society. Bruce's most recent release, '1492', was created with Christopher Columbus in mind; expectations are for a music video to be released later in 2013.
Bruce Cullen has established a solid US based footing in the electronic dance music scene and can be heard on ClearChannel's iHeartRadio's 'Electric Sound Stage' with his weekly 'Concoction Series' radio show.
iHeartRadio, with its current fanbase of 250 million listeners, announced its return of the 'iHeartRadio Music Festival' to be held again in Las Vegas; the festival generated "more than 1 billion social impressions" last year surrounding the event, stated Tom Poleman, president of national programming. With such a strong foothold in the USA and abroad, Bruce is surely a DJ/producer to watch closely.