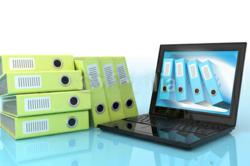 Implementing effective billing software takes the onus off of them and streamlines the billing process.
Denville, NJ (PRWEB) October 10, 2012
"The answer lies in first realizing there is a problem. All physical therapists deal with billing and physical therapy billing is the key to a successful practice. Quite simply, if physical therapists don't bill efficiently, they don't get paid on time and the practice suffers," Nitin Chhoda, a private practice marketing expert, said.
Many physical therapists quickly realize that the most effective billing starts when they implement revenue cycle management software. The software helps manage physical therapy billing and lets relevant staff effectively do their jobs. Often during a billing evaluation, the staff responsible for billing is identified as the problem when in fact, that staff is working as hard as they can and doing the best job that they can under the circumstances. Implementing effective billing software takes the onus off of them and streamlines the billing process.
The good news for therapists everywhere is that the new physical therapy billing software on the market is so much easier to implement and use, and it really makes a world of difference. The software improves efficiency and eliminates things like duplicate entry, and most important streamlines the process so much that therapists and their staff can reduce the entry of patient information to just a single occurrence.
The most important aspect of physical therapy billing software is its impact on recurring billing. With the software, therapists never have to worry about time consuming billing entries again. Simply set up the patient records correctly in the beginning and the software will automatically generate all the billing moving forward.
Chhoda's office can be reached by phone at 201-535-4475. For more information, visit the website at http://www.emrnews.com.
ABOUT NITIN CHHODA
Nitin Chhoda PT, DPT is a licensed physical therapist, a certified strength and conditioning specialist and an entrepreneur. He is the author of "Physical Therapy Marketing For The New Economy" and "Marketing for Physical Therapy Clinics" and is a prolific speaker, writer and creator of products and systems to streamline medical billing and coding, electronic medical records, health care practice management and marketing to increase referrals. He has been featured in numerous industry magazines, major radio and broadcast media, and is the founder of Referral Ignition training systems and the annual Private Practice Summit. Chhoda speaks extensively throughout the U.S., Canada and Asia. He is also the creator of the Therapy Newsletter and Clinical Contact, both web-based services to help private practices improve communication with patients, delivery better quality of care and boost patient retention.