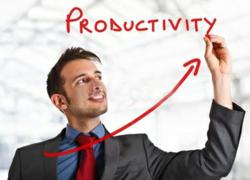 Implementing physical therapy software into the practice can greatly increase overall productivity.
Denville, NJ (PRWEB) January 18, 2013
The world today is far different from the past and the way in which people work here in the USA is one of the biggest differences. No longer do Americans create manufactured goods in factories. Instead, the economy has switched to service industry jobs and one of the biggest service jobs available to Americans lies in the health field.
Health care as well as health insurance are becoming increasingly expensive and are out of reach for the majority of people living in America. One solution to this increasing problem is to find a way to become more efficient in the health care field. The website emrnews.com, created by licensed physical therapist and marketing expert, Nitin Chhoda, provides latest health care information with several ways to become more efficient and in turn, increase the number of patients as well as revenues for their practice.
Electronic medical records, also known as EMR is the latest physical therapy documentation system. At first, a practitioners may be weary of switching their medical records system. The staff will have to learn a whole new way of organizing records and may result in a drop in productivity during the learning period. However, once the staff learns how to use the new electronic medical records and physical therapy documentation, the practice owner will be pleased with the overall efficiency of their staff and office time.
The website offers an array of articles to enlighten and teach physical therapist and private practitioners about the newest EMR documentation system. Implementing physical therapy software into the practice can greatly increase overall productivity. The physical therapy software should be introduced to the staff as a way to optimize time in the office. It will give the staff a sense of importance because the new software will increase the quality of their job by offering the latest technology to be used in the office. If the practitioner is planning to use the physical therapy software to track the productivity of staff members, make sure they are aware of it otherwise a chasm may start to form between the new software and the staff.
By utilizing the newest technology available, it can greatly increase the overall productivity of the staff; increase profits as well as customer base. This website gives an excellent overview of the steps necessary to start using the electronic medical record.
Chhoda's office can be reached by phone at 201-535-4475. For more information, visit the website at http://www.emrnews.com.
ABOUT NITIN CHHODA
Nitin Chhoda PT, DPT is a licensed physical therapist, a certified strength and conditioning specialist and an entrepreneur. He is the author of "Physical Therapy Marketing For The New Economy" and "Marketing for Physical Therapy Clinics" and is a prolific speaker, writer and creator of products and systems to streamline medical billing and coding, electronic medical records, health care practice management and marketing to increase referrals. He has been featured in numerous industry magazines, major radio and broadcast media, and is the founder of Referral Ignition training systems and the annual Private Practice Summit. Chhoda speaks extensively throughout the U.S., Canada and Asia. He is also the creator of the Therapy Newsletter and Clinical Contact, both web-based services to help private practices improve communication with patients, delivery better quality of care and boost patient retention