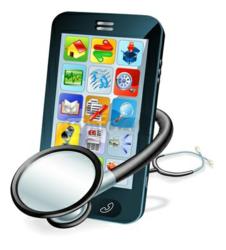 Some companies charge several hundred dollars a month for EMR software. I believe physical therapists should have access to state-of-the-art technology that doesn't break the bank.
Denville, NJ (PRWEB) July 10, 2012
"The physical therapy documentation software of the future will be cheap or free, and will be Ipad compatible" said Chhoda. "I believe software is a commodity and should be free or low-priced. I want all PTs to use EMRs as opposed to paper-based records and I want to help overwhelmed PTs saddled with high costs to save money."
The ideal software will feature the necessary tools for physical therapy billing, documentation, practice management, and scheduling. The software should be developed by physical therapists cognizant of the special challenges facing physical therapists and designed for easy use.
Chhoda noted that the right software should be safe, secure and provide therapists with access to pertinent information from any location. The physical therapy software should provide a complete patient care platform, scheduling and billing capabilities, and be HIPAA compliant. A sleek interface that is customizable and allows practices to begin utilizing it immediately is key.
"EMRs are faster, cheaper, have better business metrics and the intelligent organization of information," said Chhoda. "Some companies charge several hundred dollars a month for EMR software. I believe physical therapists should have access to state-of-the-art technology that doesn't break the bank."
The right EMR should feature extensive physical therapy documentation to manage patient care quickly and efficiently. Full diagnosis, treatment and procedural information are all available at a glance in an EMR like this. The software should include patient check-in abilities as well.
Electronic billing is an integral component of the physical therapy billing software and allows practice owners to collect reimbursements quicker. The physical therapy management solution places practice owners fully in control of the billing process, allowing them to track payments and reimbursement discrepancies between providers.
A complete physical therapy software solution to assist practice owners manage patient care and their profitability is crucial. Information should be accessed from virtually any locale and the system features patient sign-in, physical therapy documentation and scheduling, along with state-of-the-art billing tools for faster reimbursements, allowing therapists to manage their financial health more efficiently.
Chhoda's office can be reached by phone at 201-535-4475. For more information, visit the website at http://www.emrnews.com.
ABOUT NITIN CHHODA
Nitin Chhoda PT, DPT is a licensed physical therapist, a certified strength and conditioning specialist and an entrepreneur. He is the author of "Physical Therapy Marketing For The New Economy" and "Marketing for Physical Therapy Clinics" and is a prolific speaker, writer and creator of products and systems to streamline medical billing and coding, electronic medical records, health care practice management and marketing to increase referrals. He has been featured in numerous industry magazines, major radio and broadcast media, and is the founder of Referral Ignition training systems and the annual Private Practice Summit. Chhoda speaks extensively throughout the U.S., Canada and Asia. He is also the creator of the Therapy Newsletter and Clinical Contact, both web-based services to help private practices improve communication with patients, delivery better quality of care and boost patient retention.