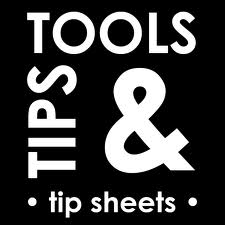 Although electronic devices are handy, they also make personal information easy to access if they get into the wrong hands. Following these simple tips will help keep consumers safe and secure.
Los Angeles, California (PRWEB) June 28, 2013
In today's modern age of technology, electronic devices are everywhere. In fact, they're somewhat unavoidable, and for many people, that's good news, because of the level of convenience they provide. While electronic devices can be great for making lives easier, they do carry their own unique set of security and safety concerns that can potentially increase an individual's odds of a burglary.
AlarmSystemReport.com, a site dedicated to providing alarm system reviews of the best home alarm systems, put together a list of tips to help individuals avoid the security pitfalls associated with using certain electronic devices.
AlarmSystemReport.com provides site visitors with comprehensive reviews and rankings of the best home alarm systems, as well as valuable discount codes and alarm system coupons.
1. Remote garage door openers shouldn't be left in the car, particularly when it's parked somewhere such as overnight parking. This is particularly true if the car has registration information located in the glove box. There have been numerous reports of thieves breaking into cars and finding out where an individual lives, then using the electronic garage door opener to easily break into the home. It's best to avoid keeping these items in a car when it's unattended, particularly the combination of the two items together.
2. Nearly everyone uses GPS devices these days, and they're truly a useful invention, but there are security concerns users should be aware of before using a GPS. When using a GPS, if possible, don't program it with a home address. A person could steal it from a car at another location, and know that the homeowners are away, and then use the GPS to find the home. Also, this is another good example of why garage door openers shouldn't be left in parked cars.
3. Be careful of cell phone usage. Thieves have been known to steal cell phones, and find contacts saved in the phone that sound like they may be the individual's significant other or close relative, and then the thieves send text messages to that person asking for information such as "forgotten pins" to access bank accounts. Never save an individual in a cell phone as anything other than their name, and when receiving text messages, be sure to confirm the identity of the person sending the text. This rule can also apply to personal safety—if someone's phone has been stolen and the thief sends a text asking someone to meet them, it can leave that individual open to a number of serious threats. Taking an extra minute to confirm a text message can be a valuable safety and security measure.
About AlarmSystemReport.com
AlarmSystemReport.com is the leading online provider of information for consumers who want to purchase an alarm system. The site provides comprehensive rankings and reviews of the top alarm systems in the country.