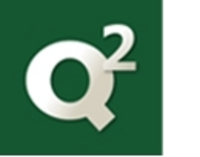 By selecting Q2's electronic banking platform, Amplify will be well positioned to compete with the country's largest financial institutions.
Austin, TX (PRWEB) August 5, 2009
Q2 Software, Inc., a progressive financial services technology company for community financial institutions, today announced that Amplify Federal Credit Union in Austin Texas, with total assets of $530 Million, has selected Q2 software's single platform for online banking, voice banking and mobile banking.
"We've built a reputation around embracing progressive ideas and we wanted to expand that center of innovation in order to capture the new generation and also serve the current membership. People are often surprised by the features Amplify offers once they realize we are a credit union," said Amplify's Senior Vice President of Retail, Pierre Cardenas.
Cardenas also noted that, "many credit unions get caught up in attracting Gen Y and forget about their current members, there must be a two-pronged approach; acquisition and retention. We looked for a solution that embodied this holistic approach to electronic banking and chose a partner that was innovative and less traditional. We're going to redefine our organization in the spring, and Q2 is behind the replication of Amplify's face-to-face member experience onto the web."
Q2 Software's philosophy was the perfect fit for Amplify's strategy. "Our mission is to strengthen local economies, businesses and customers by helping to build strong and vital financial institutions that serve local communities all across the U.S. These institutions need access to the best solutions and technology available in order to accomplish this," said Matt Flake, President of Q2 Software. "By selecting Q2's electronic banking platform, Amplify will be well positioned to compete with the country's largest financial institutions."
To further demonstrate the two-pronged approach Cardenas pointed out, "many of our members have growing businesses and because Amplify did not have the ability to service them like a mega bank, they would bank elsewhere for their cash management needs and simply retain their personal accounts with us. With Q2's electronic banking platform, we can now execute on our business strategy and serve our members with the commercial functionality required in this growing market."
Presentation
On August 6 in San Francisco, Q2 Software's Credit Union Solutions division will participate in the panel discussion "For Mature Audiences Only?" A Discussion on the Future of the Online Channel, at the CUNA Technology Conference.
About Q2 Software
Q2 Software, Inc. a CBG Holdings Company is a privately-owned and customer-owned technology company enabling financial institutions with electronic banking software and services. Focused on driving innovative technology and delivering unmatched customer service, the Q2 solution operates on a Microsoft.Net®-based platform that offers flexible deployment options for online, voice, and mobile banking applications. To learn more about Q2 Software and its banking technology visit http://www.Q2software.com.
About Amplify
We're a financial cooperative owned by our members - you. We have more than 40,000 members and we're growing every day. We look for ways to let you spend less time dealing with your finances, and more time enjoying what they can do for you - in short, bank less and live more. Our goal: Provide innovative, simple choices to help smart, successful people achieve more.
We've been part of Austin for more than 40 years. We started as IBM Texas Employees Federal Credit Union in 1967, and in 2004 we opened our membership to anyone who lives, works or attends school in Travis, Williamson, Hays, Caldwell and Bastrop counties. In 2006 we changed our name to Amplify to emphasize our commitment to help people Bank less and Live more. Visit goamplify.com
# # #