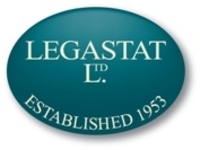 By eliminating data redundancy in large document collections, Equivio's technology allows litigators to hone in on the information they need to build and win a case
London, UK (Vocus) October 22, 2010
Legastat, a leading provider of document services, litigation support and e-disclosure services to the UK legal and corporate legal sectors, has today announced its adoption of Equivio's technology for grouping of near-duplicate documents and email threads.
Legastat has incorporated Equivio technology into its e-disclosure workflow to ensure accurate and timely processing of large collections of electronically stored information (ESI).
Casian Sala, Legastat's Director of e-disclosure services commented, "Given our increasing ESI processing workload and in light of the new UK Practice Direction in this area, it is essential that Legastat works with market-leading technology providers to continually enhance our e-disclosure workflow. Having successfully completed our first major project using Equivio technology, we are confident that Equivio's software platform gives us the perfect engine to drive forward our e-disclosure offering to private practice law firms and in-house counsel in the UK and Europe."
The grouping of near-duplicates and email threads allows attorneys to skip redundant data, while focusing exclusively on the unique information in each document. By enhancing the ease of data identification, Equivio reduces the risk of missing key information. The Equivio groupings also ensure similar documents are treated consistently, increase review productivity and help litigators meet tight deadlines.
"By eliminating data redundancy in large document collections, Equivio's technology allows litigators to hone in on the information they need to build and win a case," said Amir Milo, CEO of Equivio. "We are pleased to partner with forward-looking legal technology service providers in the UK, such as Legastat, that are committed to bringing their customers the right solutions for meeting today's litigation challenges."
About Legastat LTD
Legastat Ltd (http://www.legastat.co.uk) is the longest-established provider of document services to the legal profession in London and provides full Electronic Disclosure services alongside world-class copying, printing, scanning and indexing. Legastat has built its reputation on providing timely and accurate services to the legal profession and has been doing so since 1953. Electronic Disclosure services include secure document hosting and delivery into all the leading litigation support tools and commercial databases.
About Equivio
Equivio enables the management of data redundancy in content-centric business processes. Equivio's technology zooms in on unique data, allowing you to read less, think more, win big™. With products for grouping near-duplicates, capturing email threads and determining document relevance, Equivio powers a broad range of business applications, including eDiscovery, early case assessment, data retention, corporate investigations and intelligence. To learn more about winning with Equivio, visit http://www.equivio.com.
# # #