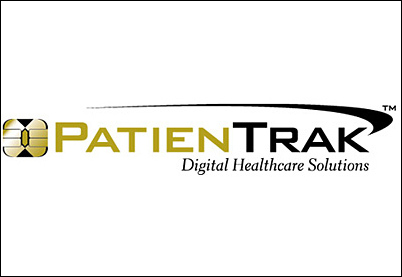 We must be prepared for the unexpected; the PatienTrak personal health record addresses the patient's needs for privacy and security and can provide key support to national security, emergency response and events such as pandemic flu outbreaks.
Boca Raton, FL (PRWEB) August 1, 2006
Electronic health care records management pioneer, PatienTrak, http://www.patientrak.com , has improved portable health records (PHR) accessibility with its new web based (ASP) medical health records system and personal health record smart card. Now patients and health care providers can access medical health records, and send and save their most vital personal medical information instantly using the Internet or multiple devices, such as smart cards, USB keys, mobile phones, PDA's and Tablet PC's.
"In order to assist our healthcare system we must bring the consumer into the 21st century of healthcare technology. PatienTrak has taken the first step with the introduction of our innovative smart card personal health record product" stated Michael Wolff, President. "We must be prepared for the unexpected; the PatienTrak personal health record addresses the patient's needs for privacy and security and can provide key support to national security, emergency response and events such as pandemic flu outbreaks."
"We believe consumers and physicians will gravitate to using personal electronic health records if we build upon users' present knowledge of information technology and slowly introduce new and enhanced functionality supporting HIPAA compliance, user convenience and patient safety. We offer tools designed to improve utilization, encourage patient empowerment & participation, reduce hospitalization, and non life-threatening emergency room visits."
The Healthcare Information and Management Systems Society (HIMSS) recently published a survey by health IT professionals stating what electronic personal health care record devices have the best chance of widespread adoption. The PatienTrak computerized medical records requesting system covers nearly 100% of the identified categories, highlighting web based portals and smart card technology.
Built to include the newly approved ASTM Continuity of Care (CCR) standard sponsored by the Massachusetts Medical Society, HIMSS, American Academy of Family Physicians and American Academy of Pediatrics, PatienTrak health record services offers a very robust common platform for access to personal health records and medical information exchange that will improve a physicians' ability to treat their current or new patients. Supporting the need for interoperability, this digitized health records system integrates Electronic Medical Records and Billing systems to send and receive vital consumer health information in 'real time' improving medical data access by secure email, PDF, XML and HTML formats. PatienTrak records are accessible anywhere, anyplace and anytime by Internet, smart card, mobile devices and USB keys. Paper records can be also be printed, if desired.
"Our web based electronic health records system is designed on the vertical overlap between – Health plans, Physicians, Hospitals, Employers and Patients. The true value of our system is seen when Healthcare stakeholders, Employers and Patients are connected on one common platform exchanging data and medical instruction for the improvement of health outcomes" claims Robbin Hunter, CEO. "Reducing medical errors, improving medical documentation and supporting consumer and provider 'real time' access will make Hurricane Katrina's' medical record catastrophes a thing of the past."
As the value of electronic health information exchange solutions grows in popularity, physicians, hospitals and health plans are now encouraged to adopt this electronic emr medical records storage and access technology to improve security, accuracy, and accessibility of personal medical records and information. PatienTrak's ability to integrate and track disease management benchmarks, pay for performance initiatives, HEDIS and other health related objectives through one product is truly an advancement in computerized healthcare technology.
President Bush continues to support "that every American have an electronic medical record by 2014". Offering patients the value of maintaining an electronic personal file of their medical records and having immediate electronic access to their vital medical information is envisioned to reduce cost and improve patient compliance with medical instruction.
Electronic personal healthcare records are permission based medical record systems for consumers. PatienTrak encourages physicians to support the acceptance and use of PHRs by the patients they treat. Physicians are the gateway to healthcare, beginning the process with them is the key to success for all.
Dr. David Kibbe, Executive Director of the Center for Health Information Technology (AAFP) believes, "Exchanging data as personal and important as health care information throughout the country should be as easy as using an ATM card." "Our personal health record program is designed on the life enhancement concept of "Living One Card Smart®" , states Michael Wolff, President. "The PatienTrak ASP system makes access to your medical information as easy as using your ATM card (with appropriate security features) anywhere, anyplace and anytime worldwide. Combining our PHR smart card with consumer directed healthcare, HSAs and/or debit/credit cards is our next step."
PatienTrak's complete product suite includes their TouchTrak and MedTrak health records management applications which integrate touch screen kiosk applications for admissions and check-in, digital medical history integration, biometric security, self survey/registration and appointment systems. All systems can be customized to meet any organization's requirements.
If you are interested in a demonstration of PatienTrak's Electronic Medical Records System, electronic health records, health records management, computerized medical health records, digitized health records for your personal health information, personal medical information, Child Medical ID Cards, Program and would like more information on the PatienTrak Digital Portable Health Record, you can contact 1-800-9MYPHR9 or visit the website at http://www.patientrak.com, http://www.patientrak.md, http://www.MyPTK.com or http://www.accessyourmedicalrecords.com.
Patientrak Newsletter Signup:
Patientrak FAQ:
http://www.patientrak.com/patientrak/FAQ.aspx
Press Release Links:
http://www.astm.org/cgi-bin/SoftCart.exe/DATABASE.CART/REDLINE_PAGES/E2369.htm?L+mystore+nsdh9465
http://www.himss.org/content/files/vantagepoint/vantagepoint_200607a.html
http://www.centerforhit.org/x1750.xml
http://www.continuityofcarerecord.org/x6454.xml
http://www.aafp.org/afp/20041001/editorials.html
###