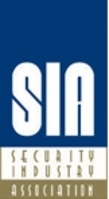 As we see in the news, security is a real concern in many parts of Latin America, and the report reflects this
Alexandria, Va. (Vocus) August 28, 2009
Increasing crime in Latin America is driving growth in the physical security market, pushing the sector to $430 million a year in Mexico alone, according to the new Latin America Security Market Report from the Security Industry Association (SIA).
The comprehensive report examines the electronic and physical security (EPS) markets in Argentina, Chile, Colombia, Mexico, Panama and Venezuela. In addition to analyzing the demand for security products in these high-growth markets, it looks at each nation's economy, demographics, infrastructure and legal and tax environment.
"As we see in the news, security is a real concern in many parts of Latin America, and the report reflects this," SIA Research Director Mark Visbal said. "Growth in the electronic and physical security sector is often significantly outpacing growth in the economy as a whole."
The report found that the physical security market is $84 million in Argentina, $70 million in Colombia, $57 million in Venezuela, $45 million in Chile and $18 million in Panama. Video systems account for the largest segment of the physical security markets in the six nations, with a combined market size of $263 million. Intrusion alarm systems are the second largest segment at $124 million.
"The main driver for the Latin American EPS market has been an increase in crime against property (burglaries and thefts), which has generated a general feeling of insecurity in the population," the report concluded.
SIA is the expert on security market reports, having produced in-depth analyses of the markets in Brazil, China, India, Russia and the United States.
More information about SIA's reports is available by visiting SIA's Web site at http://www.siaonline.org or contacting Alain Taylor, SIA's sales manager, at (703) 647-8481 or ataylor(at)siaonline(dot)org.
The Security Industry Association (http://www.siaonline.org ) is the leading trade group for businesses in the electronic and physical security market. SIA protects and advances its members' interests by advocating pro-industry policies and legislation on Capitol Hill and throughout the 50 states; producing cutting-edge global market research; creating open industry standards that enable integration; advancing industry professionalism through education and training; opening global market opportunities; and providing sole sponsorship of the ISC Expos, the world's largest security trade shows and conferences.
###