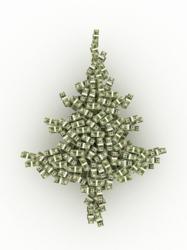 this investment is a win-win proposition all the way around- especially when it comes to protecting the customer
Norfolk, VA (PRWEB) November 04, 2012
The reams of paper previous used by intensive military loan processing procedures now collect dust at Staples. The supply costs for paper represented only a small portion of Military Loans Connection budget, but the savings are real both and calculable when both time and resource cost reductions are considered. Moving to completely paperless systems allows much quicker and complete data access, user audit capability, enhanced security, and a vastly more efficient customer interaction process.
Company representative Bruce Gunter states "this investment is a win-win proposition all the way around- especially when it comes to protecting the customer. Their data is secure from the very beginning of the loan process and the time savings on our end is significant. We highly recommend any organization dealing with current paper based processes give this a hard look."
The only resource investment Military Loans Connection had to make was the software acquisition as our network resources were already secure with solid data back-up procedures in place. To those considering a move in this direction, considerations have to be made with regard to network data security as well as redundant back-up processes to cover worst case scenarios. In this case, the secure data server backs up routinely to both an external hard drive as well as to an encrypted off-site storage resource.
Customer Representatives were quick to grasp the system specifics and now are the largest proponents of the paperless regimen. They now have immediate data access in quick view and no longer have to manually page through a customer file to get the information they desire. Most importantly, the military customer is pleased as the secure process takes much less time and effort- the customer can even complete the entire loan process on a smart phone.
The professionalism implied by using these systems cannot be understated. The implications to the customer when handling their sensitive data are notable and should not be overlooked. Most people would rather do business with a company well versed in the most modern and secure electronic methodology as compared to others who may subscribe to tried and true, but dated and insecure paper procedures. With electronic military loan processing, the company is well ahead of any competition stuck using yesterday's procedures.
Military Loans Connection further protects their military loan customers by subscribing to the Military Lending Act and the FDIC Small loan guidelines. These industry rules go a long way toward protecting the US Service Member from the predatory lending practices exhibited by pay day and car-title lending entities.
Company Information:
Military Loans Connection (MLC) is based in Norfolk, VA home of the world's largest Navy Complex and numerous other military and government installations. Founded in 2009 MLC serves active duty and career retired US Military Members. MLC also serves US Postal workers in addition to US Government Civil Service members. Customers are serviced all over the world providing secured financial solutions regardless of duty station or post. MLC can be contacted via phone: 866-552-5511, email info(at)militaryloansconnection(dot)com or on the web at http://www.militaryloansconnection.com