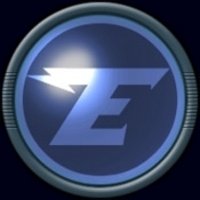 A multi-media website enabling the Artist to profile their work
Herndon, VA (PRWEB) February 20, 2008
The Electrogarden Network, an Independent Gothic Industrial Electronic Music Website has launched a complete Independent Music Portal and Social Network Supersite. The site is an Industrial Gothic Music Community. "A multi-media website enabling the Artist to profile their work" and powered by "streaming and downloading music and video technology" all hosted in a rich, fully-featured, Social Networking environment.
Electrogarden users are musicians, DJ's, bands and artists, and fans of "Electronic, Industrial, Gothic, and Indie music" that network and socialize among themselves and with their fans using the site's interactive options. Site feature highlights include: blogs, fully customizable personal profile pages, music media management in various audio and video formats, podcast music stations, guestbooks, comments and member reviews.
"The site caters to music producers, artists and DJ's and allows highly personalized profiles to be created with audio tracks, videos, and individual forums". Artists and members can manage their pages online with an easy to use admin interface, add friends, create music stations, and much more. There are "music reviews, articles, and feature interviews" filling out the site content.
The Electrogarden Network is also introducing the all new Electrogarden Community, the Industrial Electro Gothic Music Forum which has replaced the older, now archived original forums and journals. The all new Community sections offer additional social groups and blogging features with this new launch.
About ELECTROGARDEN.COM:
"ELECTROGARDEN.COM is an online presence of all things related to indie electronic music in its various formats, providing a variety of media and community interactive content for the enthusiasts and artists of various music genres". The site has been online serving the scene and music community since 1999.
###