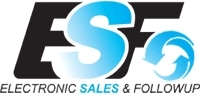 In a time of decreased sales, businesses are looking to cut costs and spend less. But a business who cuts costs without improving how the organization operates isn't a business that will survive the current economic storm
(Vocus) April 14, 2009
Dynamic Insights has launched an application built with the RV and auto dealership in mind. The application enables dealerships to step into the digital age, therefore becoming faster and more efficient in a time when both are essential.
ESF (Electronic Sales and Followup) digitizes sales contracts, automates deposits, and as an added bonus, provides email and letter marketing, customer followup, and sales education - all managed via an easy to use online console. Customers are able to sign contracts and make a deposit online, which trumps current dealer contract procedures. ESF harnesses the internet and enables a dealership to leave behind cumbersome paperwork, and become faster and more efficient.
"In a time of decreased sales, businesses are looking to cut costs and spend less. But a business who cuts costs without improving how the organization operates isn't a business that will survive the current economic storm," says Sarah Simon, spokes person for ESF. "ESF offers dealerships a way to harness the web and use it to their advantage."
The key feature to ESF is that it produces customized online sales forms. Customers can log in and digitally sign forms that are legally binding. "No matter where the customer is in the world, if they have access to a computer with an internet connection, a dealer can provide an online contract, accept a deposit, and lock down the sale," says Simon.
For More Information:
For more information on ESF or current trends in the Internet application industry visit ESF online at http://www.esfprogram.com . Contact Sarah Simon at info (at) esfprogram (dot) com or by phone at: 1-888-317-1609.
Contact:
Sarah Simon
Dynamic Insights
http://www.dynamicinsights.com
Phone: 1-888-317-1609
Email: info (at) esfprogram (dot) com
###