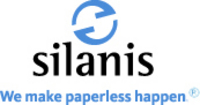 As a PPO, MultiPlan helps increase the accessibility and lower the cost of healthcare
Montreal, QC (PRWEB) August 16, 2007
Leading e-signature provider Silanis Technology is pleased to announce that MultiPlan, Inc., a growing healthcare preferred provider organization (PPO), is among hundreds of organizations to have selected Silanis solutions to eliminate paper from business processes.
MultiPlan brings together healthcare payers, providers and technology to lower the cost of medical claims. With some 40 million consumers accessing its network every year, it delivers fast, accurate and high-quality claim services.
The national healthcare network is using Silanis' ApproveIt® Desktop electronic signature solution to make internal administrative processes more efficient. For example, the use of Silanis e-signatures for procurement allows organizations to keep purchase orders and other documents electronic, rather than having to print and sign them, saving time and effort -- not to mention paper.
"As a PPO, MultiPlan helps increase the accessibility and lower the cost of healthcare," said Richard L. Warren, CEO, Silanis.
"E-signature technology helps healthcare organizations such as MultiPlan to deliver on their commitments to the community, by taking the focus off the paperwork."
Designed to work right out-of-the-box, Silanis' electronic approval management software integrates quickly and easily with existing business processes and the most commonly used document formats such as Microsoft Word, Excel, Adobe PDF and IBM electronic forms solutions.
The use of funds previously reserved for paper-related costs, such as printing, shipping, faxing, scanning and data re-keying, is one of many paperless benefits.
Pre-populated electronic documents also eliminate the need to re-key information from signed documents into a database.
Silanis solutions are unique because they use a digital signature to securely combine the signer's intent with user authentication and data integrity. This "document-centric" approach strengthens the legal enforceability of signed documents.
About Silanis:
Founded in 1992, Silanis Technology Inc. is the largest and most experienced provider of electronic signature solutions. More than 1,400 government and commercial organizations, representing two million users, depend on Silanis' solutions to accelerate operations, improve service and reduce costs.
The company's solutions not only eliminate the inefficiencies of paper, they provide reliable and auditable business records needed to demonstrate compliance with applicable laws, standards, regulations and policies.
###