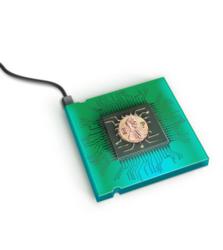 "$1,000 In bids to every new customer who signs up during this promotion"
Brooklyn, New York (PRWEB) December 31, 2011
Penny Electronics, LLC a New York based company specializing in eCommerce offers quality customer service and an outlet for great online auctions featuring a full store with various products ranging from electronics and household items to vehicles and vacation packages. Electronic Penny™ is currently offering a limited time promotion where every new customer who signs up for their penny auction website is granted $1,000 worth of bids to use in the auctions absolutely free, no purchase necessary. There maybe some limitations during this promotion; for more up to date information please visit the Electronic Penny™ Facebook Page
Electronic Penny™ provides outstanding excellence and professionalism, with over 15 years of combined experience in eCommerce and customer service. The shopping experience will never be the same again now that penny auction websites have emerged as a consumer force.
About Electronic Penny™
ElectronicPenny.com is a penny auction website where one can bid on a variety of products through real-time live auctions, shop directly from a fully categorized store using a buy-it-now option, or make an offer on an item which is evaluated by live agents. ElectronicPenny.com offers many great ways to shop for name brand products at heavily discounted prices, and creates an entertaining atmosphere much more exciting than most leading eCommerce sites.
Contact Information
Ph: (877) 917-5728
Email: Support(at)electronicpenny(dot)com
###