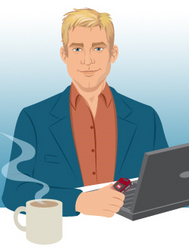 Austin, TX (PRWEB) June 23, 2008
Red Tag Media announced the successful launch of a new social community for online shoppers. This new web community allows users to analyze thousands of products on sale at various nationwide and regional retailers. Users can then exchange ideas on the products or sale events, or even share their own shopping tips with others. This functionality is derived from a three channel network that delivers feature-rich content to users.
The first channel, BargainJack.com, provides a unique shopping experience to a primarily male demographic. With a focus on computers and electronics deals, as well as men's clothing, tools, and home products, BargainJack.com provides a unique solution to online shoppers. The site also boasts a featured deal of the day, hand-picked by the resident expert, Jack.
BargainJill.com provides the second channel with a social community that caters to women. Visitors can share shopping ideas and browse thousands of fashion deals, cosmetics, restaurants, wine, kids' items and home and garden. With Jill as the tour guide, users can also learn about the featured item of the day.
As a unique addition to the shopping experience, BargainJill.com also boasts the first woman-oriented bargain shopping web television show, BargainJill TV. This is a five minute video featured twice a week, where the host, Sharon DeVries, discusses product sales, fashion deals, and and even gossip related to recent retailer site redesigns, mergers and bankruptcies.
Finally, the third channel in the network provides a collection of one day deals. With OneDayBuys.com, users can keep up with the latest craze in online shopping: one day deal shopping sites. These one day deal sites provide a single product a day in massive quantities, providing manufacturers with an outlet to distribute their excess inventory while providing huge savings to savvy shoppers. OneDayBuys.com accumulates these product offerings from over a hundred one day deal sites, providing the list of deals in one location for users to view daily.
All three sites provide a comprehensive mailing list, social forums, blogs, voting, and other interactive user capabilities, allowing shoppers to share their experiences with each other while saving money.
About Red Tag Media:
Red Tag Media is an Austin-based media company focusing on advertising and product promotion for online retailers. Founded in 2006, Red Tag Media quickly became one of the premiere providers in the world of online shopping. Red Tag Media licenses technology and provides feature-rich content for online retailers to promote their products and obtain an audience with a technology-savvy community.
###