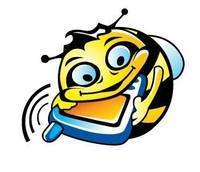 We at PEbuzz are continuing to work on improving our users' experiences
Los Angeles, CA (PRWEB) October 28, 2008
PEbuzz.com, the Internet's first social networking Web site for consumer electronics and gadget enthusiasts, continues to grow and add new features. Now, PEbuzz ("personal electronics buzz") is announcing two improvements. First, PEbuzz has just launched a groups feature where users can create their own discussion groups. Second, PEbuzz has begun a long-term partnership with Retrevo.com, a leading consumer electronics information Web site.
These two improvements will enable PEbuzz to continue to work toward its mission of connecting people through technology. At PEbuzz, tech enthusiasts can meet each other to discuss their favorite devices, exchange their experiences with electronics, and learn about products from people like themselves.
PEbuzz's new groups feature allows users to create and join electronics discussion groups for specific products or other subjects. The feature is similar to the widely used groups on Facebook, Myspace, and other social networking sites, but PEbuzz created its groups feature with the specifics of the site in mind, including information such as product technical specifications, links to product pages and reviews, and a list of related discussion groups. And, of course, readers can see the product's "Buzzometer," a unique PEbuzz feature that calculates the popularity of a device based on user reviews, opinions, comments, ratings, and other user activity.
PEbuzz has also partnered with Retrevo.com, a Web site that helps consumers find the best technology buys. PEbuzz and Retrevo feature reviews from each other on their own sites. For example, on Retrevo's site, users can read some of PEbuzz's user electronics reviews in relevant electronics sections, and PEbuzz users have access to Retrevo's comprehensive electronics reviews search engine. Also, PEbuzz is featuring Retrevo's ValueMap feature, a comparison tool that calculates a product's value. The partnership with Retrevo extends PEbuzz users' experiences and access to information, and PEbuzz expects the partnership to grow in the future.
"We at PEbuzz are continuing to work on improving our users' experiences," said Andrew Zinin, member of the PEbuzz team. "The groups feature is very important because it enables users to better communicate with each other and discuss electronics. We're also pleased to partner with industry-leading Web site Retrevo.com, and we believe that this partnership will aid both PEbuzz and Retrevo users by spreading information on personal electronics devices."
For additional information on PEbuzz, visit http://pebuzz.com . You can also take a tour at http://pebuzz.com/tour to learn more about free membership features.
About PEbuzz.com:
PEbuzz.com ("personal electronics buzz"), the Internet's first social networking Web site for people who love personal electronics, was launched in May 2008. PEbuzz serves as an online community for "connecting people through technology." Members can discuss their favorite consumer electronics devices, create personal Web pages, and share their opinions with the world.
Contact:
info_at_pebuzz.com
Related Retrevo.com press release:
http://www.prweb.com/releases/retrevo/publishing_partners/prweb1509314.htm
# # #