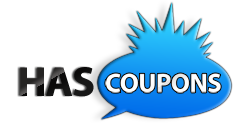 Big Screens, big dreams,
Space Coast, FL (PRWEB) October 05, 2012
HasCoupons.com is a leading provider of online discounts and online coupons. This Friday will be a one day sale on electronics from the best online retailers. Customers can get these deals on everything from T.V.s, G.P.S. units, cell phones, and computers with discounts and free shipping this Friday.
HasCoupons.com will have all these discounts available this Friday stop by and save the most on any purchase.
HasCoupons.com also has their own exclusive deals going on that shoppers can take advantage any electronics purchase over $30 is eligible for a HasCoupons.com $10 Mail in Rebate. This promotion ends October 29th so take advantage of all the savings available. HasCoupons.com still has available the free Iphone 5 one lucky person who is the 555th like on Facebook.com will win this new iconic cell phone.
Friday Electronics Frenzy Deals
Buy.com- Offers a large selection of items from electronics, clothes, home goods, and furniture. With such a wide variety to choose it rivals all large brick and mortar retail chains like Wal-Mart or Target. Buy.com offers numerous deals and discounts daily such as free shipping on many of their products.
BestBuy.com- The largest retailer of electronics has some of the best deals on their entire catalog but right now get free shipping on all computer products, laptops, and tablets. As well as the largest selection of wireless carriers from Verizon, AT&T, and Sprint makes sure to upgrade to the new Iphone 5 this weekend before they are gone.
Letstalk.com- A premium on-line retailers of cell phones with deals on phones lower than retail and any current provider promotion. In the market for a new phone start the shopping with letstalk.com get the best price that the local store cannot match.
MacMall.com - A reseller of the best products that Apple has to offer to consumers with best prices online. MacMall.com has Iphone 5 cases available for preorder as well as the best prices on Ipad's and Ipad accessories.
MacMall.com coupons
MetroPcs.com- This month MetroPcs.com has an offer for $55 unlimited talk, text, and 4g LTE data. This plan is tax included offering the most with high speed web browsing. Also customers receive $5 dollars off for adding a second line so for $100 a month including taxes and fees. MetroPcs.com phone line up has stepped up to the plate offering more mid to high end devices at affordable prices.
HasCoupons.com goal is to become the leader in savings, helping all who wish to stretch the dollar to its maximum potential. With all the discounts available at HasCoupons.com anyone can save with the free discounts offered just by applying the coupon codes provided with their purchases online.
With Halloween closing in on all of us, don't forget to pick out the best available costume this year with the best discounts provided by HasCoupons.com and frighten all the neighbors with the scariest costumes.