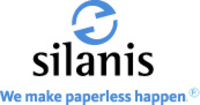 Montreal, Quebec (PRWEB) February 11, 2009
Silanis Technology, the leader in e-signature process management, announced today that it will co-host a free, live webcast with Enterprise Information Management (EIM), to discuss how government agencies can accelerate processing time of its mission-critical operations, increase staff productivity and reduce costs by achieving straight through electronic processing with the help of electronic signatures. Featuring an update on the US Army's successful enterprise-wide deployment of electronic signatures, this 60-minute webcast will explain how to integrate e-signatures into e-forms, records management, workflow and content managements systems to eliminate paper related costs and inefficiencies. The webcast will take place on Wednesday, February 18 at 2:00 pm (EST).
The current economic crisis is accelerating the need for government agencies to increase their efficiency, responsiveness and accountability with fewer resources, while at the same time eliminating unnecessary costs. Straight-through electronic processing can play a significant role in achieving these objectives.
The US Army's Publication Content Management System (APCMS) is the single largest deployment of electronic forms & e-signatures, involving more than 1.6 million users and 2500 forms. Since the implementation began more than three years ago, the project has successfully met the initial goals of cost avoidance and productivity including:

A savings of $28M per year in one process alone - evaluation reports
A 2 hour reduction in the time to process each evaluation report
A $10M annual reduction in data entry costs
Less than 1 hour to complete reports involving personnel spread around the world
In this free Webcast, Tommy Petrogiannias, President and Co-Founder of Silanis and Susan Schleigh, President of EIM Federal will share how government agencies can leverage electronic signatures, e-forms and content management capabilities to reduce processing time, costs and mitigate risk. The presentation will cover:
E-signature adoption trends in government
Infrastructure requirements: dealing with legacy & silo systems
Implementation options and choosing the right solution
Common e-signature project challenges
How to calculate return-on-investment
How the US Army added e-signatures to their IBM forms as part of an enterprise Publication content Management System
To register for the webcast, visit Silanis' website at:
http://www.silanis.com/egov-casestudy.html
About Silanis
Silanis Technology is the leading provider of e-signature process management solutions. The world's leading insurance and financial services companies, major government agencies, integrators and service providers depend on Silanis to accelerate business transactions and reduce costs while improving compliance with legal and regulatory requirements. The company's electronic signature platform, ApproveIt®, is an enterprise-class e-signature process management solution that transforms paper-based business transactions to all-electronic, web-based processes for e-commerce and e-government. Visit us on the web at http://www.silanis.com
###