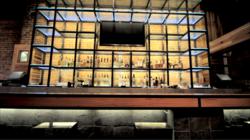 Elemental LED expanded the company workforce by 35% in the last six months and will continue to grow through 2013.
San Francisco, CA (PRWEB) October 16, 2012
Elemental LED, a leading supplier of LED lighting solutions for commercial and residential applications announced today that they have doubled the size of their headquarters and warehouse facilities to respond to acceleration in company growth.
In response to the market acceptance of the LED lighting products and services offered by the company, Elemental LED has experienced explosive growth. The solid state lighting industry is expanding rapidly and within the last few years, the choices for consumers have multiplied at an exponential rate.
"Market expansion is attracting new entrants every day. The overexposure of product choice is creating a lot noise and confusion for our customers and partners. We have focused on real differentiation in product quality and support and are reaping the rewards in customer loyalty and company growth," said Jim Puchbauer Elemental LED Director of Marketing. " In our five year history we have already seen a revolving door of competitors enter the market trying to ride the trend, but quickly go out of business failing to meet customer expectations."
Elemental LED has focused on five areas in order to capture and retain market share: product quality, superior support, a market driven product strategy, a multi-channel distribution strategy and a cohesive leadership team.
Elemental LED expanded the company workforce by 35% in the last six months. Even with the record number of new hires in 2012 the company will continue to expand their workforce through 2013. President and CEO Randall Holleschau leads the company's strategic efforts and expanded company workforce which includes new departmental leadership in Sales, Marketing, Product Development and Finance.
"I am proud to announce the new members of our leadership team, who bring with them unparalleled expertise in their professions and will ensure a bright future for Elemental LED," says Holleschau. "Every team is growing, and to house our expansion, we are doubling the size of our warehouse, which will allow us to continue to provide on-demand product, critical for our larger commercial buyers."
The leadership team included four key hires this year. Early in 2012 Craig McCauslan was hired as the new National Sales Manager to lead the commercial program. McCauslan has since structured and trained a team of Account Managers to acquire and service commercial business partners.
Andreas Dankelmann, the new Director of Product Development brings a mastery of process improvement and change management honed at Bayer Pharmaceuticals. He is spearheading the efforts to maintain the company's product quality and drive product innovation to meet the needs of the company's value engineering services.
Jim Puchbauer, the new Director of Marketing, brings a deep level of experience in corporate marketing, product marketing, channel development and business development to the team. He manages the strategic positioning and market penetration for Elemental LED to unifying the sales, channel, marketing and product development efforts.
Jeff Johnson's promotion to CFO last month will add additional control and stability to the company's growth curve. Johnson has specific experience managing the financial health of fast growing companies. He has already proven instrumental in managing the unique financial challenges of the high growth Elemental LED has experienced.
"Our growth has been exciting. As a result, all departments at Elemental LED have required expanded staffing. The two departments leading employee growth demonstrate our priorities and those are Customer Service, and Shipping and Receiving," said Holleschau. "Providing service before, during and after a sale is so important to our customers. Having the high quality products they need in stock and immediately available is also critical to our success."
About Elemental LED:
Elemental LED is where style and affordability meet sustainable lighting. Elemental LED offers a wide selection of LED lighting products for residential and commercial applications. Our high quality LED solutions include color-changing, dimming and waterproof functionality. Products include light fixtures, LED strip lights, light bars, puck lights, wall washers, retrofit light bulbs, controllers, power supplies and more. Elemental LED offers in house engineering and comprehensive customer service and education, from live phone support to online tutorials. LED lighting technology is the most flexible and energy efficient way to light up the world. Learn more at http://www.elementalled.com.