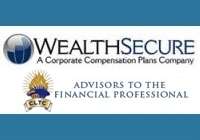 Finally there is a consultative system for insurance professionals and financial advisors that will help start a serious discussion about the long term health care threat. Let's make sure the financial plans you put in place don't fail!
Danbury, CT (PRWEB) September 15, 2010
Corporate Compensation Plans, Inc. (CCP) and Attorney Harley Gordon, one of the foremost authorities on long term care financing, announced the CLTC-WealthSecure System a new Long Term Care Insurance Marketing System for Financial Advisors and Insurance Professionals. The purpose of the System is to enable advisors and insurance professionals to answer these critical questions regarding their wealthier clients:
· Why is it absolutely essential to engage our clients in a discussion about extended health care – and how do we open that discussion?
· How do we enable our clients to objectively determine if extended health care represents a serious threat to their financial and estate plans?
· How do we quantify and compare self-insuring the extended health care risk with a tax-advantaged long term care insurance transaction?
· How can we use long term care insurance to reduce estate tax liabilities and transfer wealth on a tax-advantaged basis?
"Our new System," said Harley Gordon, "answers these questions by giving financial professionals the confidence and competence to discuss extended health care issues with their clients and their advisors on a consultative basis. Equally important, the program does not require any detailed knowledge of long term care insurance."
Key features of the new CLTC-WealthSecure System include:
· A concise step-by-step program that gives Advisors and Insurance Professionals the confidence to address the subject of long term health care with clients and their advisors.
· An easy to master system that measures the client's exposure to long term health care costs through the use of a dynamic Flash® presentation that instantaneously quantifies and compares self-insurance with insurance funding options. It also calculates the tax impact of liquidating qualified and nonqualified retirement plans assets and investment accounts to pay the costs of extended health care.
· A detailed projection of premiums, tax deductions, tax credits, and premium refunds that converts a long term care insurance policy into a tax-advantaged financial transaction.
"The result of this process to the financial professional," said Philip Davis, CCP's President, "is far more preferable than not educating their clients about extended health care – and then hoping they never need it – or trying to sell them long term care insurance without determining if care costs could be a serious problem to their families and their legacy plans. In addition, it addresses a significant due diligence issue that professionals cannot afford to overlook."
"The potential million dollar costs of long term health care are the elephants in the rooms of a great many financial professionals because they expose their clients to costs that can destroy their investment and retirement goals," said Tasha Mayberry, CCP's Vice President of Marketing. She went on to say, "Now they can deal directly with this elephant rather than pretending it doesn't exist and as a result will diversify their business, increase revenues, attract new clients and solidify existing client relationships."
The CLTC-WealthSecure System will be available on a licensing basis. In addition, a special model will be available for large insurance agencies and Field Marketing Organizations that will allow them to maximize the long term care insurance potential of both their full-time and brokerage agents.
For the details about this revolutionary new way to objectively discuss extended health care – and the funding options to pay for it – contact Tasha Mayberry at 800-334-6447 or email her at tmayberry(at)wealthsecure(dot)com or click here for more information.
Philip Davis is President and Founder of Corporate Compensation Plans (CCP) and WealthSecure. His articles have appeared in Employee Benefit News as well as other industry magazines and have been featured in The New York Times, Business Week, CFO Magazine, and the Institutional Investor. Phil is also the creator of 401kSecure®, a patented program that continues contributions into disabled employees' 401k accounts so their assets will continue to grow just as if they were still working. As a Life Member of the Million Dollar Roundtable and 17-year qualifier for its Top of the Table, Phil continues to guide CCP and WealthSecure with his creative expertise. CCP's website is http://www.corpcompinc.com.
Harley Gordon, Esq. is a Founding Member of the National Academy of Elder Law Attorneys. His views on the emotional, physical and financial consequences of long term health care have been featured on the CBS Evening News, The Today Show, CNN and the Wall Street Journal. He is also the creator of the Certified in Long Term Care (CLTC) program, the country's first designation focused on training financial service professionals on how to create long term care plans for their clients. Mr. Gordon's website is http://www.ltc-cltc.com.
# # #