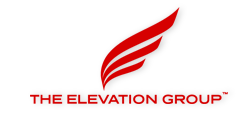 One of the most effective investments we've discovered is in using IRAs in creative and little-known ways. That's what Rich and Eric teach. This is what the ultra-rich do with their IRAs. In fact, Mitt Romney uses similar strategies
Austin, Texas (PRWEB) October 15, 2012
The Elevation Group's founder and CEO, Mike Dillard, will be on live broadcast for the third episode of "Elevation Live" on Tuesday, October 16, 2012 at 7pm EST along with Robert Hirsch (CEO of The Elevation Group) and special guests "Rich & Eric."
To learn more about Elevation Live, please click here.
What they do with IRAs is very unique. Most people think there is a limit of $3,000 to $5,000 you can invest in your IRA or 401K. That's not true. Using the strategies Rich & Eric teaches, you are able to invest up to $110,000 to your IRA each and every year. What's more, you can also take the money out tax-free.
"Since December of 2010, The Elevation Group has strived to share a new way of investing in a world where commonly held financial advice no longer works. Since the financial crisis of 2008, we've seen IRA/401Ks wiped out, savings destroyed and faith lost in Wall Street..," says Mike Dillard, founder and president of the Elevation Group. "One of the most effective investments we've discovered is in using IRAs in creative and little-known ways. That's what Rich and Eric teach. This is what the ultra-rich do with their IRAs. In fact, Mitt Romney uses similar strategies."
Rich & Eric are retirement specialists who have helped over 142,000 retirement funds all across the U.S. since 1974.
"We are living in a New Economy in the post-2008 world," continues Mr. Dillard. "What has worked for the Baby Boomer generation over the last 40 years has stopped working. The Elevation Group's mission is to seek out alternative investment strategies the ultra-rich have used to weather both good and bad economic times. What Rich and Eric specialize in is one of fifteen strategies in our New Economy Wealth Blueprint."
Elevation Live is a bi-weekly live streaming webcast on personal finance, investing and the economy. To find out more about becoming a member of The Elevation Group, go here: http://www.theelevationgroup.net/presentation/register.php
About the Elevation Group: Founded in late 2010 by Austin, Texas entrepreneur Mike Dillard, The Elevation Group strives to provide alternative investment strategies that goes against the grain of commonly held personal financial advice. The Elevation Group recognizes that the classic model of "Get a job, invest in you IRA/410K and retire at 65" no longer works in the post-2008 world. Over the last four years, The Elevation Group has worked on a "Wealth Blueprint for the New Economy" that has produced 310% in returns. For more information on The Elevation Group, please visit http://www.theelevationgroup.com.