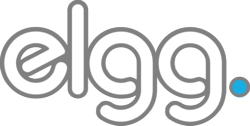 ElggCamp San Francisco is a crucial gathering for professional Elgg users and developers
San Francisco, CA (PRWEB) March 15, 2012
The Elgg Foundation announced that ElggCamp, its semi-annual conference, will be held on March 24th, 2012 at PariSoma Innovation Loft in the SoMa district of San Francisco. ElggCamp SF gathers professionals from around the world to discuss how Elgg fits into current social media trends. The conference also provides attendees with opportunities for training and networking with the entire core development team.
" ElggCamp San Francisco is a crucial gathering for professional Elgg users and developers," said Brett Profitt, technical leader of the Elgg Foundation. "In addition to the Elgg core team, attendees will have the opportunity to hear from speakers from Johns Hopkins, MITRE, and Stanford University. Whether you're a developer or an entrepreneur in social media, this is a conference you won't want to miss."
Those attending ElggCamp San Francisco will have the opportunity to choose between two tracks. The developer track is aimed at developers of all levels who are looking to learn basic and advanced development methods in Elgg, while the general track is for marketing specialists, entrepreneurs, and the non-technically inclined who are looking to improve their use of social media. More information and registration details can be found at http://elggcampsf.org.
Elgg is a free and open source social networking engine that enables businesses, schools, universities, and associations to create their own fully-featured social networks and applications. Elgg powers networks for a wide range of organizations including Oxfam, the World Bank, NASA, Hill and Knowlton, and the University of Florida.
Brett Profitt
The Elgg Foundation
614-383-8295
brett(at)elgg(dot)org
http://elgg.org
###