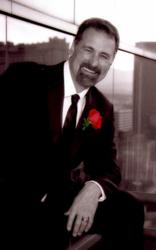 Enhancing the smiles and the lives of my patients is my passion. I love being able to provide excellent dental care in a nurturing environment surrounded by the greatest team in the world.
Elgin, IL (PRWEB) October 31, 2011
Dr. Dean Lodding, Cosmetic Dentist in Elgin, IL is proud to be among the first graduates of the Bale/Doneen Preceptorship Course. This course on preventive medicine helps dentists and physicians understand how working together can save patients' lives.
Brad Bale, MD and Amy Doneen, MSN, ARNP, co-founders of the Bale/Doneen Method, are nationally recognized experts in heart attack and stroke prevention. They are dedicated to educating health care providers about advanced techniques in detecting and reversing cardiovascular disease. They also see the necessity of learning how to work with the dental community to improve vascular wellness, because a healthy mouth is vital in the prevention of heart attacks and stroke, as well as diabetes and other health concerns.
The Bale/Doneen Preceptorship Course brings physicians and dentists together in the same classroom to learn new scientific approaches to patient care. Dr. Joe Blaes says that all dentists need to hear this information, as it is "the future of dentistry - it can literally save lives!" Since graduating from this indispensable course on preventive medicine, Dr. Dean Lodding is now better equipped to give his patients the best care for their overall health.
More and more, research is showing the connection between oral and overall body health. Some examples of this connection include: Dr. Lloyd Rudy, one of the country's leading cardiologists, states that "out of the 8000 open-heart surgeries I have done, only one has not had bacterial infection stemming from bacteria found in the mouth." A leading Orthopedic Surgeon in Elgin says that hip and knee replacement surgeries fail or have bad outcomes due to bacterial infections from unknown sources like mouth infections. If you have active gum disease under the age of 40 you will be 7 times more likely to have dementia or Alzheimer's by the age of 60.
Leading the way in educating people about this connection between oral and general health is the American Academy for Oral Systemic Health (AAOSH). Dr. Dean Lodding, DDS and Stephanie Pietrantonio Lodding, RDH are both on the Board of Directors for the AAOSH. This organization's aim is to change how physicians and dentists connect and work together for the better health of their patients, and to help them learn the latest in technological advances and treatments.
Dr. Lodding, dentist for Elgin, knows the importance of utilizing advanced technology and making it available to his patients at Smile for Life Dental. For instance, the Velscope is an Oral Cancer Screening tool that has allowed Dr. Lodding to detect 2 oral cancer cases this year that were not visible to the naked eye. He says this technology is saving lives by detecting oral cancer at stage 1 instead of stage 4, when it is fatal about 90% of the time.
Clearly, Dr. Lodding's choice to attend and graduate from the Bale/Doneen Preceptorship Course in preventive medicine puts him on the cutting edge of a new era of dentistry with enhanced diagnostic and treatment capabilities. This dentist for Elgin, IL is well-equipped to give his patients the best care possible for both their oral and overall health. Congratulations, Dr. Lodding!
###