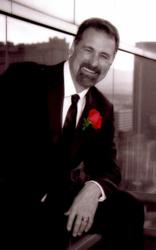 I am always striving to be on the cutting edge
Elgin, IL (PRWEB) May 30, 2012
Elgin cosmetic dentist, Dr. Dean Lodding and Registered Dental Hygienist, Stephanie Lodding are honored to be on the executive board of the AAOSH. They are passionate about recognizing the link between oral health and overall health, which is the goal of the AAOSH -- to educate and raise awareness of the oral-systemic link. Dean and Stephanie are focusing the dental practice on changing the lives of their patients, working with them to maintain good overall health through early detection. To them, being in the dental field is not only about the oral care of their patients, but also about understanding the medical and family history of their patients too. Since in most cases they see their patients more often than a physician does, they strongly believe in the importance of a team approach to maintaining great health.
One area of concern to them is sleep apnea. Undiagnosed or untreated, sleep apnea can increase the risk of heart disease, stroke or even death by 30 percent. Dr. Lodding and Stephanie Lodding are so committed to helping their patients understand what a lack of sleep may do to them, they have sleep testing available in the office. With one night's sleep, they can truly change a person's life.
Oral DNA testing is an important tool that can help them recognize early gum disease before a patient needs surgery. With a quick swish and spit test that is simple and painless, they can also recognize which patients are at risk for other health issues.
With their Velscope Oral Cancer Screening technology, Dr. Lodding can detect oral cancer in stage 1 instead of stage 4. This early detection is critical to the rate of survival; for example, the 5-year survival rate for tongue cancer in the United States is 71% for stage 1 disease, but only 37% for late-stage disease. Therefore, they cannot stress enough the importance of what early detection oral cancer screening can mean to a family.
At Smile for Life Dental, they consider it their mission to keep patients smiling while helping them commit to better overall health. That's why this dentist for Elgin, Dr. Dean Lodding, and Stephanie Pietrantonio Lodding are thrilled and honored to be on the board of the American Academy for Oral Systemic Health. Their admirable dedication to educating professionals and the public to the connection between oral and whole body health is changing lives.