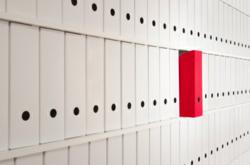 Every year, lost or destroyed records lead to hundreds of uncompensated deaths.
Bristol, Somerset (PRWEB UK) 13 February 2012
The 2010 Government proposals for an Employers' Liability Insurance Bureau (ELIB) are designed to ensure that, if an insurer cannot be traced, workers who develop diseases will be compensated in the same way that someone hit by a car will receive compensation where the owner of the vehicle is unknown.
However, some feel that the presence of the ELIB might foster complacency among employers and dissuade them from buying Employers' Liability cover.
According to Simpson Millar LLP's Emma Costin, "Negligent firms which avoid buying EL cover are not the issue, and anything that helps those in true need is important. Employers usually arrange EL insurance for legal reasons, not as a kindness to workers, and the benefits of ELIB outstrip any unidentified risk which the Association of British Insurers (ABI) has flagged."
Bryan Nott of Simpson Millar also commented, "Cost is the real employers' incentive to not get EL insurance. With ELIB, claimants paid from the fund would probably assign to it any rights against their boss. And claimants and their advisers would not be able to chase uninsured employers as effectively as ELIB, whose sheer existence could pressurise unscrupulous employers into compliance. The presence of ELIB will also boost the effectiveness of the Employers' Liability Tracing Office (ELTO), with major industry incentives for at-risk insurers to show themselves."
Emma points to the insurance industry's shortcomings in self-regulation: "Every year, lost or destroyed records lead to hundreds of uncompensated deaths. Although insurers which signed the 1999 voluntary code of practice for tracing EL policies agreed to maintain easy-to-locate records of present and future policies for 60 years, it is largely unfit for purpose, with a success rate of under 50% for post-1999 policies."
Any ELIB must focus on those most seriously injured and their families. "Mesothelioma is a case in point, given the disease's aggressiveness and the hurt caused to all affected," says Emma. "However, it's by no means the only imperative."
Cost is crucial, he says: "Mesothelioma claims alone could drain resources, and there's the problem of re-opening any unpursued claims. There should be strict time and reporting limits to help provide administrators with a certainty of cost."
"Certainly ELIB would be brought in for EL instances of absent insurers, including Scotland and Northern Ireland pleural plaques cases. Since pleural plaques is a divisible injury, if another employer or insurer is culpable ELIB would not pay all the damages and costs."
ELIB will also support Noise Induced Hearing Loss cases, which like pleural plaques cases are faced with the same problems of tracing employers and insurers throughout the UK. Claimants say that employers have let down sufferers of these diseases and that government has ignored the risks daily.
Concludes Emma, "It should be remembered that EL insurance is legally compulsory. It is morally right that the insurance industry should contribute to an ELIB that will act where records have been lost or destroyed, often illegally, through no fault of the victim."
Simpson Millar LLP is a national law firm with over 10 offices in England and Wales who have been successfully acting for clients for over 150 years.
###
###