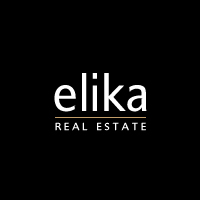 "The VOW adds functionality and enhances visitor interaction with our website, in addition provides us with invaluable real time market data helping us better understand consumer housing trends and overall demand" said Elika. "
New York, NY (PRWEB) September 27, 2011
Manhattan's first and only exclusive buyers brokerage, Elika Associates, was the first company in the On-Line Residential (OLR) community to have launched the VOW in March 2010 and is pleased to report it now has over 4,600 registered users that have and are searching New York Apartments.
"The success of our You Search conversion is attributed to the ability of (OLR) to deliver an easy to use and efficient VOW platform providing access to all New York City properties" said Gea Elika, Principal Broker.
Since the launch of You Search, Elika has received in excess of 2,000 direct consumer inquiries with over 19,000 saved searches. Overall 55% of users searched for apartment rentals and 40% for sales. Home Buyers searched 56% Condominiums, 23% Co-ops and 21% Condop properties. Renters on the other hand chose 61% Rental Properties, 22% Condominiums and 17% Co-op properties.
In addition the apartment search mix for sales came in at 43% for Studio's, 24% for 1 Bedrooms, 21% for 2 Bedrooms and 3, 4 and 5 bedrooms made up 12%. The rental mix came in at 43% for Studio's, 26% for 1 Bedrooms, 24% for 2 Bedrooms and 3, 4 and 5 bedrooms made up for 7%. Statistics show that 1 and 2 bedroom searches are taking the lions share.
"The VOW adds functionality and enhances visitor interaction with our website, in addition provides us with invaluable real time market data helping us better understand consumer housing trends and overall demand" said Elika.
"We were initially skeptical of users having to register to access our You Search function in order to search and view property listings" said Elika. " Despite the required registration, the VOW has exceeded expectations in attracting, retaining and enhancing user interaction with our website"
You Search provides accurate complete timely building and listing information as well as supplemental media including interior photos and floor plans of the apartments for sale and for rent. While buyers are able to conduct their own research, they must make an appointment with an Elika Associates broker in order to view the apartment.
About Us
Elika Associates New York's premier accredited buyers agent , provides buyers with expert, unbiased assistance with all property inquiries while finding, managing and negotiating the purchase of their next property. Elika Associates is a proud member of REBNY, NAEBA and REALTOR(TM).
###