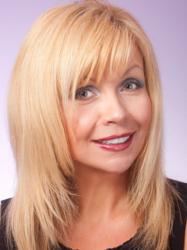 Good face cream should be like a fresh meal your skin! I believe in skincare products made from food grade ingredients.
Chicago, IL (PRWEB) February 09, 2012
For thousands of years, gemstones have been used for health and beauty around the world. The new Elina Gemstone Elixirs contain bio-energized infusions of diamonds, sapphires and emeralds, blended with unique herbs, mushrooms and other organic ingredients.
A single application of these powerful gemstone serums by Elina Organics will make your complexion feel smoother and firmer; daily use will result in continuous improvement in the tone and texture of your skin.

Diamond Firming Skin Elixir: Ancient Ayurvedic tradition prizes the Diamond for its rejuvenating and medicinal qualities. Ingredients include extracts of organic gingko biloba, aloe vera with bioenergetic imprints of diamonds and gold; organic extracts of reishi mushrooms and rose petals.
Sapphire Skin Rejuvenating Mask: For centuries, sapphires have been thought to bring inner peace and beauty. The ingredients of this mask include: aloe vera with bioenergetic imprints of sapphires, organic extracts of rose petals, rose hips, grape seed and Chaga mushroom.
Emerald Skin Restoring Eye Area Elixir: Emeralds were one of Cleopatra's favorite gems and have been traditionally been connected to eye health. Ingredients include extracts of organic aloe vera with bioenergetic imprints of emeralds and gold; extracts of spirulina, plantain and Siberian ginseng.
Elina Gemstone Elixirs are available at professional skin care clinics and salons. For professional inquiries, or to find these products in your area, please contact Elina Organics at 877.384.8300 or elina(at)elinaorganics(dot)com.
About Elina Fedotova
"Good face cream should be like a fresh meal your skin!" says Elina Fedotova, an esthetician and cosmetic chemist who believes it should be safe to eat your lotion. "More and more research shows it might penetrate into your bloodstream. I believe in skin care products formulated from food grade ingredients."
Elina likes to demonstrate this by eating her own products during presentations.
Before coming to the United States in 1991 she transformed her acne prone skin into a glowing example of the power of natural healing.
She's now the CEO of Elina Organics with clinics in Chicago and Kalamazoo, Michigan. Elina's handmade, professional skin care products are available in spas and medical offices across the United States and abroad.
Her skin care clinic was named one of the best spas by AOL City's Best Chicago and was also profiled in Les Nouvelles Esthétiques & Spa magazine.
In 2007 she founded the Association of Holistic Skin Care Practitioners, a nonprofit organization. She contributes regular educational articles to DERMASCOPE magazine, has been featured on NBC 5 in Chicago and WGN-TV, and appears regularly with Elina Skin Cuisine segments on West Michigan TV stations. For more, go to http://www.elinaorganics.com.
###