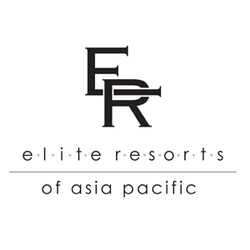 The Angsana Velavaru Maldives represents a truly unique experience even for guests who have already experienced the Maldives. This is firstly because most will be exploring the South Nilandhe Atoll for the first time and then to pleasure in such grand absorbing decadence will be a life time memory
Singapore (PRWEB) August 25, 2009
An unspoilt island in the South Nilandhe Atoll, Angsana Velavaru brings new meaning to carefree abandon in paradise.
"Velavaru" translates as 'Turtle Island' in the indigenous language of Dhivehi. The picturesque island resort is a 40-minute seaplane journey from Male International Airport, and rests on the virtually untouched South Nilandhe Atoll. The dive sites are strikingly beautiful, making this one of the most sought-after destinations for marine enthusiasts in the Maldives.
The InOcean Villas at Angsana Velavaru are a standalone cluster of water villas that are not connected to an island. Delicately perched on the edge of the Indian Ocean, the villas offer a unique castaway experience, literally steps away from the vibrant marine life. Each two-storey villa comes with an outdoor deck and its own infinity pool; the Premier and Sanctuary InOcean Villas also feature an extended deck into the ocean, with a cosy sala for leisure lounging.
"The Angsana Velavaru Maldives represents a truly unique experience even for guests who have already experienced the Maldives. This is firstly because most will be exploring the South Nilandhe Atoll for the first time and then to pleasure in such grand absorbing decadence will be a life time memory," says Elite Resorts of Asia Pacific CEO Mark Greedy.
To celebrate their new partnership with Elite Resorts of Asia Pacific, Angsana Velavaru is offering inspirational Villa rates from USD $750 + pn for their unique InOcean villas inclusive of breakfast for 2 (normally Villa rates are up from USD $1,500 + pn).
Not only that, quote ELITE EPISODES when making your reservation and, with minimum 3 nights stay, Angsana Velavaru will provide you and your partner with complimentary return airport transfers by sea plane (for 2 persons) from Male International Airport to Angsana Velavaru. (Normally USD $320 pp per round trip) An additional saving of USD $640 per couple.
This rate and Elite Episode Bonus is valid for stays between 20 August and 31 October 2009.
To take advantage of this great offer, please contact the resort's Global Customer Support Centre (Singapore) at +65 68495788 or the resort directly at +960 6760028 and quote ELITE EPISODES. Terms and conditions apply.
About Elite Resorts of Asia Pacific:
With the addition of this outstanding new luxury resort, Elite Resorts of Asia Pacific continue to expand their portfolio of luxury resorts across the Asia Pacific region. Other destinations that are currently committed to this ELITE alliance are Australia, China, Fiji, Indonesia, Malaysia, New Zealand, Singapore and Thailand. These members incorporate all categories of luxury resort experiences from beach locations to rugged mountain top vistas to exclusive luxury ocean going cruises.
When it commences in Oct 09 http://www.eliteresortsofasiapacific.com will offer a unique lifestyle showcase and global marketing alliance of resorts only resident in the Asia Pacific region
Elite Resorts of Asia Pacific's leaders bring expertise in luxury hotel and destination marketing plus proven strategies in accessing and building relationships with high net-worth travelers. CEO- Mark Greedy, an industry key-player of 34 years, was Vice President Asia/Pacific of The Leading Hotels of the World for over 12 years and formerly Market Development Manager for Singapore Airlines. Managing Director- Jim Smith held senior leadership positions in American Express' Global Establishment Services for 17 years where his responsibilities included Asia Pacific strategy development for the Lodging, Airlines and MICE industries. Prior to this, he had senior global marketing roles within the airline industry, including Pan Am.
Together, Greedy and Smith share a passion for the finer points of hospitality and intend to make Elite Resorts of Asia Pacific an industry benchmark in resort marketing and demand creation
For more information or to find out how to become a member of this Elite Resorts of Asia Pacific alliance, visit http://www.eliteresortsofasiapacific.com or contact Mark Greedy or Jim Smith.
To view a selection of videos of their partner resorts and other exclusive ELITE EPISODE offers visit http://www.eliteresortsofasiapacific.com.
Mark Greedy
Chief Executive Officer
Mobile: +65 97966162
Jim Smith
Managing Director
Mobile: +65 98525884
Elite Resorts of Asia Pacific
12 Hume Heights, Singapore 598695
Office: +65 6462 1394
Fax: +65 6469 3451
###