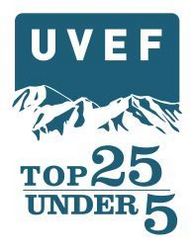 The first five years are the most challenging for a new start-up
Provo, UT (Vocus) July 22, 2010
For the second year in a row, Utah Valley Entrepreneurial Forum (UVEF) has selected Imagine Learning as a winner of its Top 25 Under Five Award. The UVEF award, which spotlights outstanding Utah entrepreneurs and start-up companies, recognized Imagine Learning as the second fastest-growing young company in Utah.
Since the educational software company's founding in 2004, Imagine Learning has experienced significant growth by providing literacy solutions for English learners, struggling readers, students with disabilities, and early childhood education students.
"We designed the Imagine Learning courseware to be a private tutor for students, sensitive to their instructional needs," said Clydie Wakefield, the vice president of instructional design. "All across the country teachers lack the resources to provide instruction for the specific skills students are missing because they must focus on an entire classroom of learners. The Imagine Learning English program can ease teachers' burdens by identifying missing skills and providing critical individualized instruction—all automatically."
UVEF nominees were judged on the first, and often most difficult, years of company growth.
"The first five years are the most challenging for a new start-up," said UVEF 2010 chairman John Pilmer. "These companies not only demonstrate impressive growth in these early years, but do so during the greatest recession of our lifetime. If these companies can excel in a down economy, we can't wait to see what they do in a recovery."
To learn more about Imagine Learning and "Imagine Learning English," http://www.imaginelearning.com.
About Imagine Learning, Inc.
Imagine Learning, Inc., is the award-winning language and literacy solution, providing educational software to more than 100,000 students in schools across the United States and around the world. Students receive one-on-one instruction through hundreds of engaging activities specifically designed to meet their individual needs and provide real results.
###