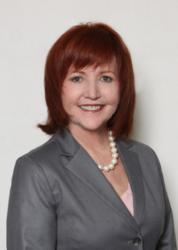 My belief is that enormous energy can be derived from great passion. It is this passion that has enabled me to lead other speech pathologists to ignite their passion for helping children become better communicators.
San Antonio, Tx (PRWEB) September 20, 2012
Ellen has served as a public school speech-language pathologist for the past 29 years, the first 22 of which were devoted to serving students ranging in age from preschool to high school. Most recently, Ellen served as a Lead SLP/Administrator for the Northeast ISD in San Antonio, Texas supervising and mentoring a staff of 65 speech clinicians.
In May 2005, Ellen was elected by Texas ASHA members to represent them at the national level. Her mission as Legislative Councilor was to be part of a delegation who called upon United States senators on Capital Hill to ask for their support on legislation relevant to ASHA members and bring Texas member concerns before the ASHA governing assembly.
As a Director of Clinical Services, Ellen will be working in close communication with school district administrators. Since not all administrators are familiar with the field of speech-language pathology, it is doubly important to help them identify and articulate their staffing needs. She can then communicate those needs to our Regional Managers and their teams to provide the best service possible to the districts.
Ellen looks forward to creating and nurturing positive working relationships with both clinicians and school-districts in the San Antonio area.
About Lingua Health
Lingua Health LLC works for and with speech-language pathologists and to provide school-based career opportunities in diverse communities across the country. For more information, please visit linguahealth.com or call 888-548-9180.