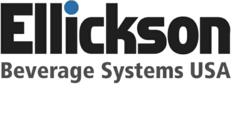 Buffalo, NY (PRWEB) May 14, 2013
Ellickson USA, the leader in customized restaurant and hospitality products, has announced their attendance at the annual International Food Service Marketplace Show (NRA) in Chicago.
Ellickson USA will be demonstrating their innovative products that are leading the way in customized restaurant and hospitality service around the world.
Ellickson USA is revolutionizing the way draft beer and carbonated beverages are served.
Draft Table™, a beer dispensing system, provides hospitality owners with increased marketing and revenue opportunities, waste reduction and competitive advantage. The Ellickson USA's product line is seeing tremendous growth in the hospitality market. Customers love the novelty of pouring their own beers, which means there is no waste, and bar owners get paid for every last drop out the keg, which leads to increased profits!
Ellickson USA's products Draft Tables & BevDok have gained such a following that they will be featured again on Spike TV's Bar Rescue this coming season.
Ellickson USA's newest product, BevDok, is the first and only automated soda gun sanitizer in the world. It addresses the unsolved, industry-wide issue of unsanitary soda gun dispensers. Ellickson USA's state-of-the-art, innovative technologies enhance the commercial performance and social dynamic of bars, restaurants, hotels and hospitality businesses.
Ellickson USA is excited to be part of this annual event and will have senior company representatives meeting with attendees in the exhibition area to discuss their products and solution. Ellickson USA will be located in booth #9778 and will be demonstrating the newly released Bev Dok for attendees.

Conference Location: Chicago, IL
Exhibition Area: Booth # 9778, Directly across from the Ice Sculpture competition
Dates: May 18-22, 2013