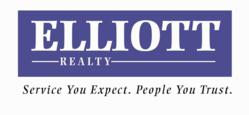 ...We believe that allowing our guests to receive discounts that are exclusive to Elliott Beach Rental guests can only serve to enhance their entire vacation experience...
North Myrtle Beach, SC (PRWEB) April 10, 2012
Elliott Realty, a leading full service Vacation Rental and Real Estate Company headquartered in North Myrtle Beach, South Carolina for over fifty years is proud to announce their Rewards Card Program which will offer exclusive discounts to Myrtle Beach area restaurants, attractions and shops to their vacationers.
Vacationers checking in with Elliott Realty will receive their Rewards Club Card at check-in and then will be able to use it during their stay throughout the Grand Strand to receive discounts from a wide array of local merchants. A sampling of the participating companies includes: River City Café; MagiQuest; Carolina Opry; Hard Rock Café; and Sea Thunder Dolphin Tours as well as many others. A complete listing can be found at http://www.elliottrewardscard.com or you can call the Elliott Realty team at 800-525-0225 for more information.
"Our entire vacation rental team has worked very hard to bring this Rewards Program to fruition," stated Corrine Crickmore, Director of Marketing. "We believe that allowing our guests to receive discounts that are exclusive to Elliott Beach Rental guests can only serve to enhance their entire vacation experience. We urge all of our vacationers to take advantage of the large selection of restaurants, attractions and retail outlets participating in the program throughout the entire Myrtle Beach area."
Elliott Realty is also proud to announce that on March 31, 2012, their owner Rick Elliott was honored at the North Myrtle Chamber of Commerce Gala by receiving the Chairman's Award. Rick Elliott was honored for his work as the Chairman of the Building North Myrtle Beach Initiative. This annual event held by the Chamber of Commerce honors both companies and individuals for the contributions they make to North Myrtle Beach. Mr. Elliott was one of four people to receive the Chairman's Award.
"I am very humbled to receive this recognition from the North Myrtle Beach Chamber of Commerce," stated Rick Elliott, President of Elliott Realty. "As a life-long resident of North Myrtle Beach, I strongly believe in continuing our family tradition of giving back to the community that we live and work in through service. I look forward to continuing to work for the betterment of our community – for residents, visitors and local businesses."
About Elliott Realty
Elliott Realty has been specializing in vacation rentals, winter rentals, golf packages and real estate sales since 1959. The company was founded on a simple premise that still rings true today "Service You Expect. People You Trust."
Myrtle Beach Vacation Rentals: Elliott Realty's newest division specializes in the professional management and marketing of vacation rentals in the Myrtle Beach area.
Elliott Beach Rentals: Trust Your Vacation To The Experts: Elliott Beach Rentals specializes in vacation rentals and professional resort rental management in the North Myrtle Beach area.
Better Homes and Gardens Real Estate Elliott Coastal Living: Our involvement in the community, knowledge of the real estate market, and care in meeting the needs of our customers and clients have enabled us to enjoy a fine reputation across the state.
Myrtle Beach Golf Authority offers the best Golf Packages in the Myrtle Beach area and can accommodate large and small golf groups.
Myrtle Beach Last Minute Vacation offers the best availability and pricing to travelers who are looking to book less than thirty days in advance of arrival.
This press release formatted and submitted by Visual Data Systems (http://www.VisualDataSystems.com), the leader in online marketing for the vacation rental industry.