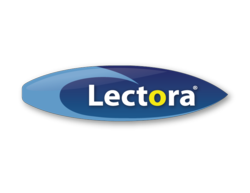 The hundreds of attendees at the 2011 Lectora User Conference hailed Elliott Masie's keynote presentation as one of their favorites from the jam-packed event
Cincinnati, OH (PRWEB) November 11, 2011
Lectora® e-Learning software releases a free e-Learning podcast featuring renowned futurist, analyst and researcher in the e-Learning industry, Elliott Masie. This podcast includes Masie's live streaming keynote presentation from the 2011 Lectora User Conference.
"The hundreds of attendees at the 2011 Lectora User Conference hailed Elliott Masie's keynote presentation as one of their favorites from the jam-packed event," said Peter Bray, Chief Marketing Officer at Trivantis Corporation. "Due to the popularity of this session, we wanted to make it easily accessible by anyone and everyone – free of charge."
Masie's cutting-edge ideas perfectly complemented the panels and discussions highlighting the future of e-Learning at the 2011 Lectora User Conference and provided the perfect way to kick off surprise, game-changing product announcements for e-Learning at the event including the release of Snap! by Lectora rapid e-Learning software.
Continuing on the same momentum from this year's event, the 2012 Lectora User Conference, which was just announced last week, aims to excite and entertain attendees with expert keynote speakers, surprises and announcements for the e-Learning industry. The 2012 Lectora User Conference will take place in Chicago, IL on May 22-24 at the world-class Chicago Marriott Downtown Magnificent Mile.
In its eighth year, the Lectora User Conference hosts e-Learning professionals from around the world to share trends, best practices and e-Learning innovations. The conference also provides Lectora training, valuable breakout sessions and unique networking opportunities with other e-Learning professionals to share best practices and expertise.
To view Elliott Masie's keynote presentation streamed live from the 2011 Lectora User Conference, visit: e-Learning Podcasts.
For more information about the 2012 Lectora User Conference and to stay up-to-date on the latest news and announcements, please visit http://www.Trivantis.com.
About Lectora and Trivantis Corporation
As the flagship product for Trivantis, Lectora® is the world's leading e-Learning software used by most Global 2000 companies in over 70 countries and is offered in six languages. The Lectora line of e-Learning products includes Lectora Inspire, Lectora Online, Lectora Publisher and Lectora Integrator. Trivantis also produces Flypaper™, the leading Flash content creation platform that empowers users to create, edit, share, track and reuse high-impact Flash and video content. Snap! by Lectora® is the easy-to-use PowerPoint plug-in rapid e-Learning software that converts PowerPoint to Flash. Its sister product, Snap! EmpowerTM Flash interactions builder, enables anyone to create Flash content without having to know Flash programming. To round out the Trivantis family of products, CourseMill is the powerful and affordable learning management system (LMS). Headquartered in Cincinnati, Ohio, Trivantis Corporation also has offices in Boca Raton, Phoenix, Paris, and London. Trivantis, Lectora, Flypaper, CourseMill, Snap! by Lectora and Snap! Empower are trademarks of Trivantis Corporation.
# # #